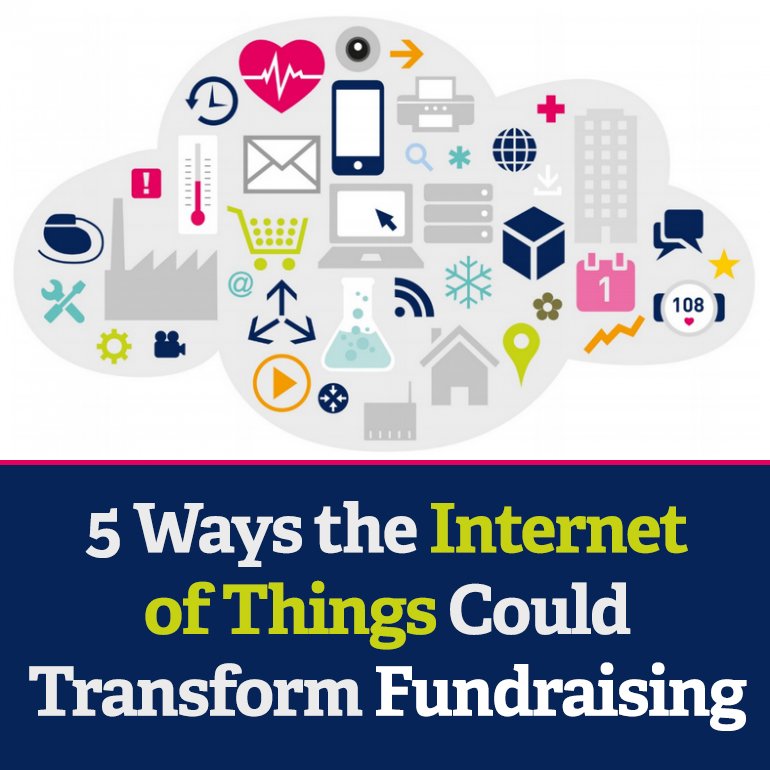 5 Ways the Internet of Things Could Transform Fundraising
5 Ways the Internet of Things Could Transform Fundraising
Based on more than 20 years of experience and 25,000+ hours spent utilizing mobile and social media, Mobile for Good: A How-To Fundraising Guide for Nonprofits is a comprehensive 256-page book packed with more than 500 best practices.
With 100,000 monthly visitors and more than one million followers on social networks, Nonprofit Tech for Good is a leading social and mobile media resource for nonprofit professionals worldwide.
Nonprofit Tech for Good focuses on providing valuable, easy-to-understand information, news, and resources related to nonprofit technology, online communications, and social and mobile fundraising.
Written on the premise that all communications and fundraising are now mobile and social, Mobile for Good is a step-by-step how-to guide for writing, implementing, and maintaining a mobile and social fundraising strategy for your nonprofit.
Read the full article, click here.
---
@nonprofitorgs: "5 Ways the Internet of Things (#IoT) Could Transform Fundraising:"
---
By the year 2020, over 26 billion things — cars, appliances, roads — will be connected to the internet. Known as the Internet of Things, our digital and philanthropic lives are about to transform. In the coming years the social good sector will launch #IoT apps that will empower real-time giving while watching TV or listening to radio through your refrigerator. These new fundraising apps will use new payment systems, such as Samsung Pay and Apple Pay (or your Facebook or Twitter login), and fundraising will transcend to level never even imagined by The Jetsons.
---
5 Ways the Internet of Things Could Transform Fundraising