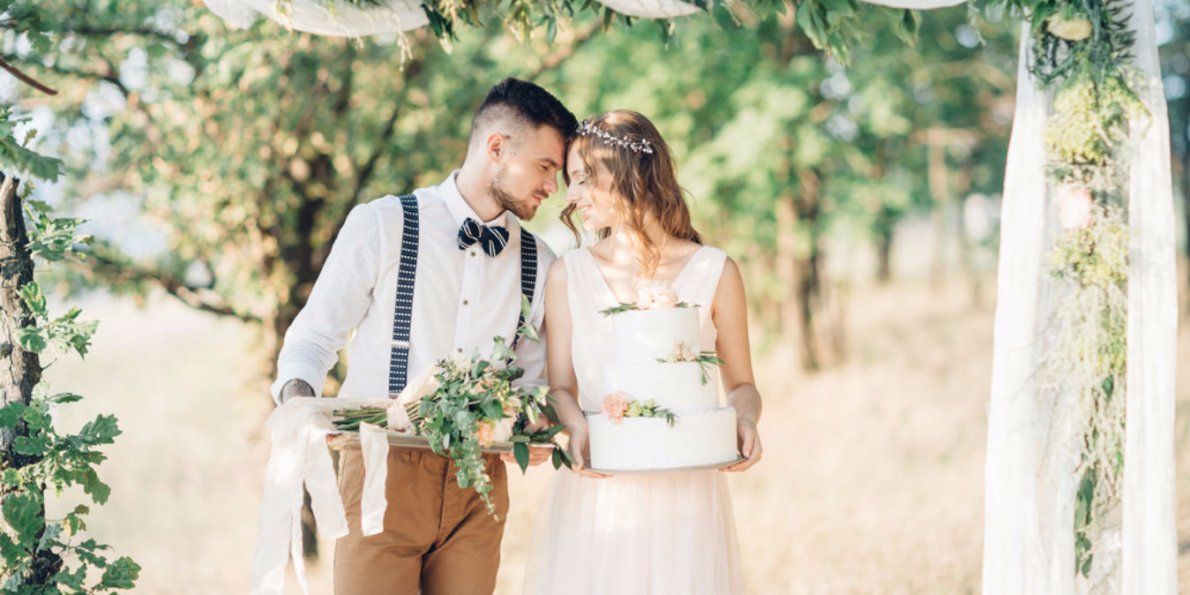 $5,000 rings and 13-month engagements: How weddings in America have transformed over the last 10 years
Donuts for dessert, hand-lettered invitations, and hanging backdrops for a picture-perfect photo op — these are just a few of the latest wedding trends.
While most of these hot new trends surround food, fashion, and décor, we don't often get a look into the trends that affect weddings themselves.
WeddingWire conducted a survey of over 13,000 couples in celebration of its 10th anniversary that looks into relationship and wedding trends over the last decade.
Read on for seven ways that weddings (and couples!)
Weddings have gotten more expensive and engagements have gotten longer over the last 10 years. See all the differences from the last decade.

@MarshaCollier: $5,000 rings and 13-month engagements: How Weddings Have Changed Over the Last Decade
WeddingWire conducted a survey of over 13,000 couples  in celebration of its 10th anniversary that looks into relationship and wedding trends over the last decade. Read on for seven ways that weddings (and couples!) have evolved since 2007.

In 2007, an engagement typically lasted about eight months. Fast forward to today, and an engagement averages about 13 months. That's a pretty significant jump!

The interesting thing to note here is that although wedding costs are practically doubling — the average today is $28,000 compared to $16,000 a decade ago — the number of guests invited to the nuptials remains unchanged.

And they're helping pay for the wedding too. Today, 69% of parents say they did at least some wedding planning, according to WeddingWire. That's up 10% from 2007.

In 2007, only 18% of couples shared their proposal or wedding details on social media, but 10 years later it's a totally different story. According to WeddingWire, 64% of couples are sharing their happy news with their followers.
$5,000 rings and 13-month engagements: How weddings in America have transformed over the last 10 years