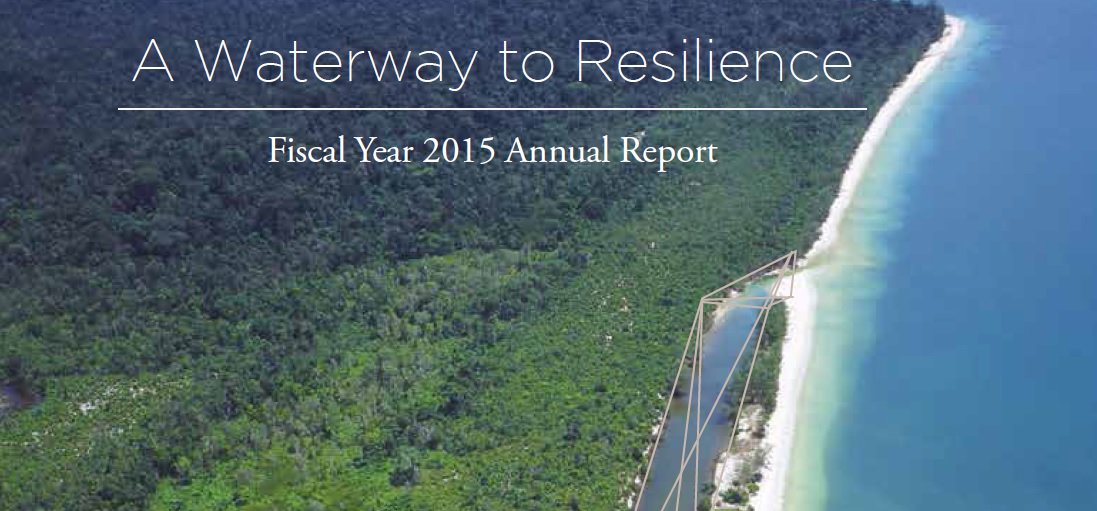 A waterway to resilience FY15 annual report (English)
Water permeates much of the SDG agenda, from sustainable services to enhanced agricultural productivity and more resilient cities.
The new approach requires a coalition of traditionally disparate disciplines around a common goal, a water, secure world that balances the demands of various water users, while ensuring that no one is left behind.
Water is a short term and a long-term risk to global growth.
Based on the tenant that water security should be everyone's business, the WGP decided to move beyond the traditional lens to embrace Water Writ Large, linking improved water management and the services it delivers as an input to achieving the SDGs in other sectors.
The WPP has allowed us to shape global water policy through partnerships with innovators, which informs our investments and provides us with the tools we need to anticipate the needs of the future.
Read the full article, click here.
---
@WorldBank: "A waterway to #resilience: @WorldBankWater's Water Partnership Program annual report (FY15):"
---
A waterway to resilience FY15 annual report (English)
---
A waterway to resilience FY15 annual report (English)