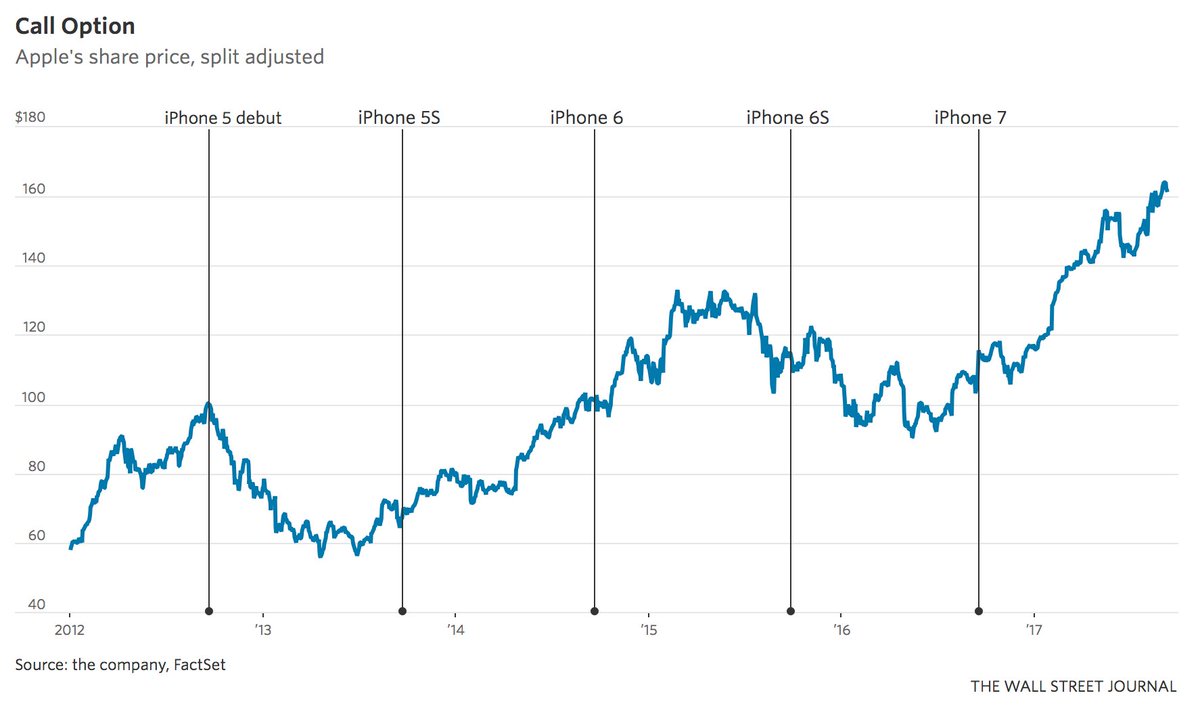 Apple's Trillion Dollar iPhone
The market value of the world's most valuable company already has surged 35% this year, to around $820 billion, ahead of Apple's expected introduction of the new iPhones on Tuesday.
And, while its heavy dependence on the iPhone has made Apple's stock rather cyclical over the last five years, the price tends to go up instead of down in the immediate months that follow a new launch of new devices.
Apple's stock price had jumped nearly 30% over the previous six months by the time that version was introduced on Sept. 9, 2014.
A larger screen kicked off a strong upgrade cycle that drove iPhone unit sales up 37% for the subsequent fiscal year and the stock up another 30% over the next six months.
Analysts already expect the bulk of the new iPhone cycle to show up in Apple's results for the next fiscal year, which begins in October.
Apple's market value has surged in anticipation of a strong cycle, which makes further upside more challenging.

@TamaraMcCleary: #Apple's trillion dollar #iPhone via @WSJ #mobile #iPhone8 #IoT
Apple's Trillion Dollar iPhone – WSJ