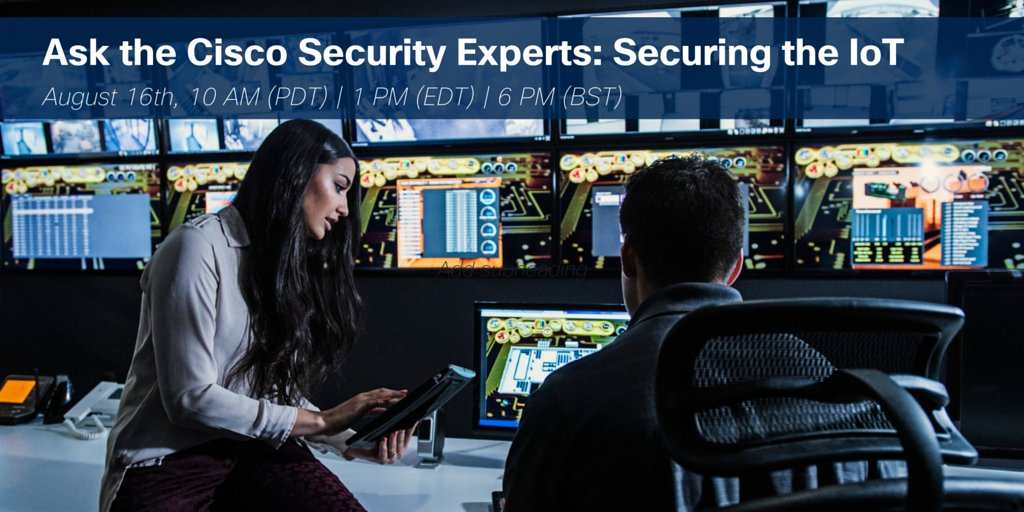 Ask the Cisco Security Experts – Securing the IoT
Terms & Conditions | Privacy Statement | Cookie Policy | Trademarks
The event requested is currently unavailable.
Please try after some time
Read the full article, click here.
---
@CiscoSecurity: "Ask our experts how to prepare for the #security challenges of the Internet of Things: #IoT"
---
Join in the conversation with our panel of IoT security experts to make the most of your current investment and prepare of the future. As always, bring your questions!
---
Ask the Cisco Security Experts – Securing the IoT