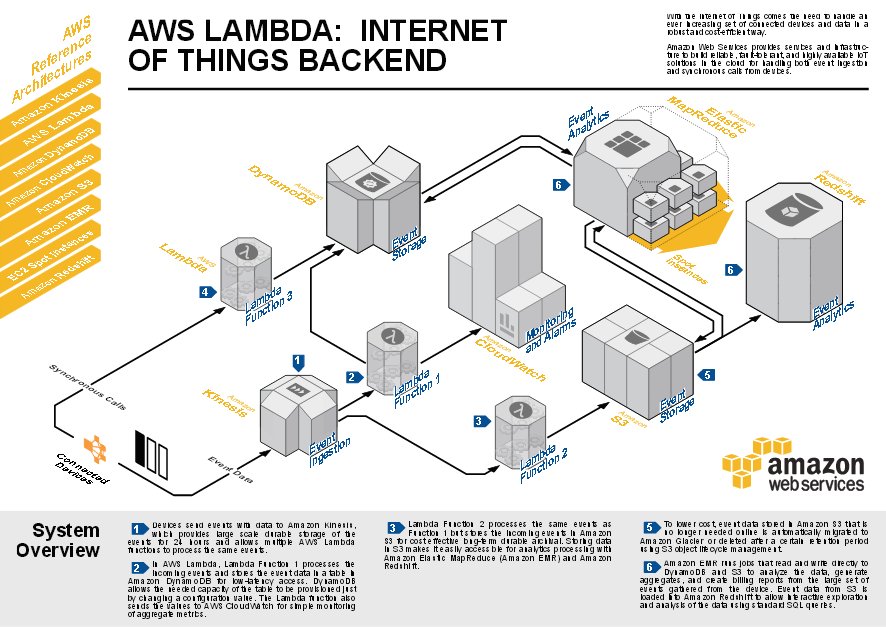 It also enables the function to call GetFunction in order to read configuration data from the function's description.
ArchiveBucket – An S3 Bucket for archiving the raw sensor data.
The stack creates a Lambda function and execution role that grants UpdateItem permission on the ConfigTable .
Delete all CloudWatch log groups for each of the Lambda functions in the stack.
ApiFunction – A Lambda function that provides a simple API for querying the sensor data stored in the SensorDataTable .
Read the full article, click here.
---
@jeffbarr: "#AWS Lambda Serverless Reference Architecture – #IoT Backend -"
---
lambda-refarch-iotbackend – Serverless Reference Architecture for creating an IoT Backend
---
GitHub