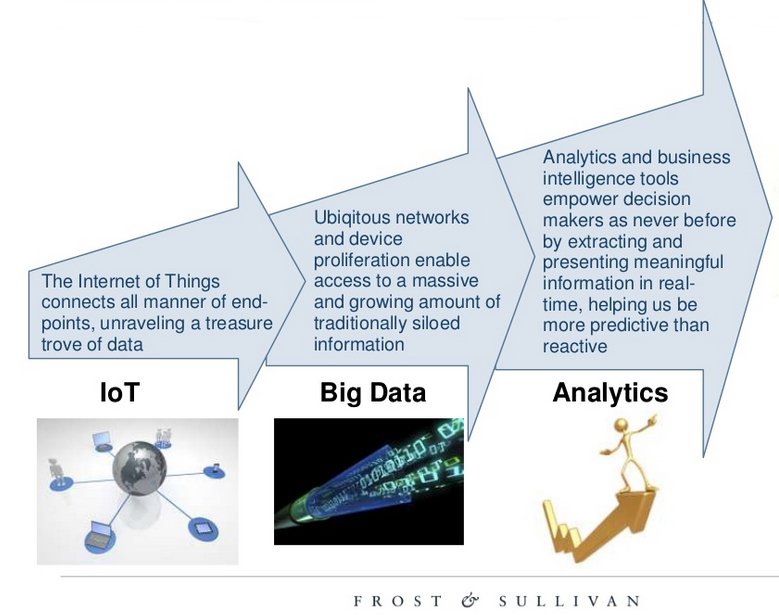 Big Data – Big IoT – Big Cloud
Use the tools in this sequence to define unified communications for your business.
UCStrategies.com defines unified communications as "Communications integrated to optimize business processes."
The section provides a practical, vendor-independent service to any Enterprise that is seeking the benefits of Unified Communications.
The definition of unified communications narrows significantly when you can read and hear about real-world examples that other companies are implementing right now-and apply them to your situation.
UCStrategies is an industry resource for unified communications enterprises , communications vendors , system integrators , and anyone interested in the growing unified communications arena.
As the internet extends to more places farther and faster connections to applications demand smarter technology, at the Ultra broadband Forum Conference in Frankfurt, Germany I saw first hand what Huawei accelerating broadband to new frontiers.

@evankirstel: #BigData – Big #IoT – Big #Cloud by @evankirstel @UCStrategies
As the internet extends to more places, farther and faster connections to applications demand smarter technology. At the Ultra-broadband Forum Conference in Frankfurt, Germany, I saw first-hand how Huawei is accelerating broadband to new frontiers. One of the many technologies seen is streaming video. Its a must-have in desk, cloud and mobile applications along with multi-media video conferencing, video messaging, as well as live entertainment and sporting events and emerging IoT-internet of things, whatever that may be. By 2020, as Huawei put it, "mobile video usage will have increased to about 75% of total 4G traffic, from 15% in 2016, with 4K UHD video, social media video, mobile video, VR/AR applications, 5G/FTTx network penetration and latest IT technology trends (cloud computing, bid data, Telco OS etc.) being the driving forces boosting video usage."

As a technology executive I know the real value of "seeing is believing" with video connections speeding product development cycles, reducing travel delays and increasing multi-location video to all parts of the world simultaneously. I also know what this means to corporate EPS (earning per share) and ROI (return on investment) as technology is only as good as how the enterprise uses it in a highly volatile and nanosecond competitive landscape.

Switching to the providers, carriers, purveyors and managers of all the technology "gear," I agree with Huawei's approach that "Telcos (carriers, providers) will need to fully capitalize on the opportunities offered by targeted bundled services: identify individual, family and enterprise groups as the three major markets into which telcos should provide target-oriented and innovative bundled services, such as aggregated online or mobile video services and TV entertainment offerings." In addition, enterprise customers are not just BYOD (bring your own devices) but BYON (build your own network), mixing and matching services from multiple carriers for both in-house data center applications and cloud applications that drive business growth.

Huawei calls this approach "elastic architecture" which means, "Unlocking the enormous value of network infrastructure is at the core of network architecture transformation and carriers are now looking to Software Defined Networking and Network Functions Virtualization (SDN/NFV) and moving networks to the cloud to make their network architecture an efficient platform for services. The objectives of network architecture transformation are fast service provisioning, agile operations and maintenance, reduced total cost of ownership."

Software-defined networks are really software-defined "anything" as use cases drive user behavior – one minute I am in a meeting, another minute I am home designing a new product and a minute later I am both watching and live at my child's piano or sports event. To do that, Huawei integrates the elastic and agile network to provide seamless "cloud core and cloud edge" services.

One other key trend I enjoyed is what Huawei was doing for the smarthome. Actually smarthome really means smart "anywhere," as Huawei released VideoSense, the first video experience visualization management solution at Ultra-Broadband Forum (UBBF) 2016. This solution marks a shift from KPI-centric passive network Operations and Maintenance (O&M) to user experience-centric proactive network management. It delivers video experience with visualized, manageable, and optimizable features to help operators achieve business success in the video era. Huawei's approach to create exciting new worlds of user experience is central to their product and business technology strategy. The smarthome is not really home but the place you are at any moment during the day. Since I spend a lot of time on the road and in the air, my own smarthome is wherever I am as what matters is the connections and collaboration with my colleagues I can have anytime-anywhere. What I have found as Huawei's most transformative is the ability make new connections by being anywhere I want to be. That is, the concept of IoT-internet of things will extend my own presence beyond any one place to anywhere I want to. Huawei says, "By 2025, there will be 100 billion connections. All people, things, and people and things will be connected for collaboration. Connection will become a fundamental element like air." On that note, I totally agree as I spend a lot of time "in the air" and now connected every step along the way anywhere I go in the world. Thanks, Huawei for a great flight.

The Ultra-Broadband Forum (UBBF) is jointly organized by the UN Broadband Commission and Huawei, to create a platform for communications between carriers, content providers, consumer electronics vendors, Internet service providers, and regulatory agencies worldwide. Through discussion of the future developments of ultra-broadband, the Forum promotes the commercial success of all industry members and the sound, sustainable development of the industry ecosystem.