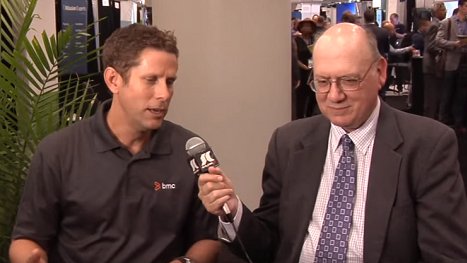 Cloud Expo ® , Big Data Expo ® and @ThingsExpo ® are registered trademarks of Cloud Expo, Inc., a SYS-CON Events company.
Cloud computing software is eating the world, and each day is bringing new developments in this world.
Day 3 Keynote at 16th Cloud Expo | Rodney Rogers, CEO of Virtustream
Extracting business value from Internet of Things (IoT) data doesn't happen overnight.
The company's internationally recognized brands include among others Cloud Expo ® ( @CloudExpo ), Big Data Expo ® ( @BigDataExpo ), DevOps Summit ( @DevOpsSummit ), @ThingsExpo ® ( @ThingsExpo ), Containers Expo ( @ContainersExpo ) and Microservices Expo ( @MicroservicesE ).
Read the full article, click here.
---
@evanderburg: "BMC's SecOps Solution | @CloudExpo @BMCSoftware #IoT #DevOps #InfoSec #tech"
---
"Operations is sort of the maturation of cloud utilization and the move to the cloud. Many private cloud projects were built to deliver self-service access to development and test resources," explained Steve Anderson, Product Manager for BMC's Cloud Lifecycle Management, in this SYS-CON.tv interview at 18th Cloud Expo, held June 7-9, 2016, at the Javits Center in New York City, NY.
---
BMC's SecOps Solution