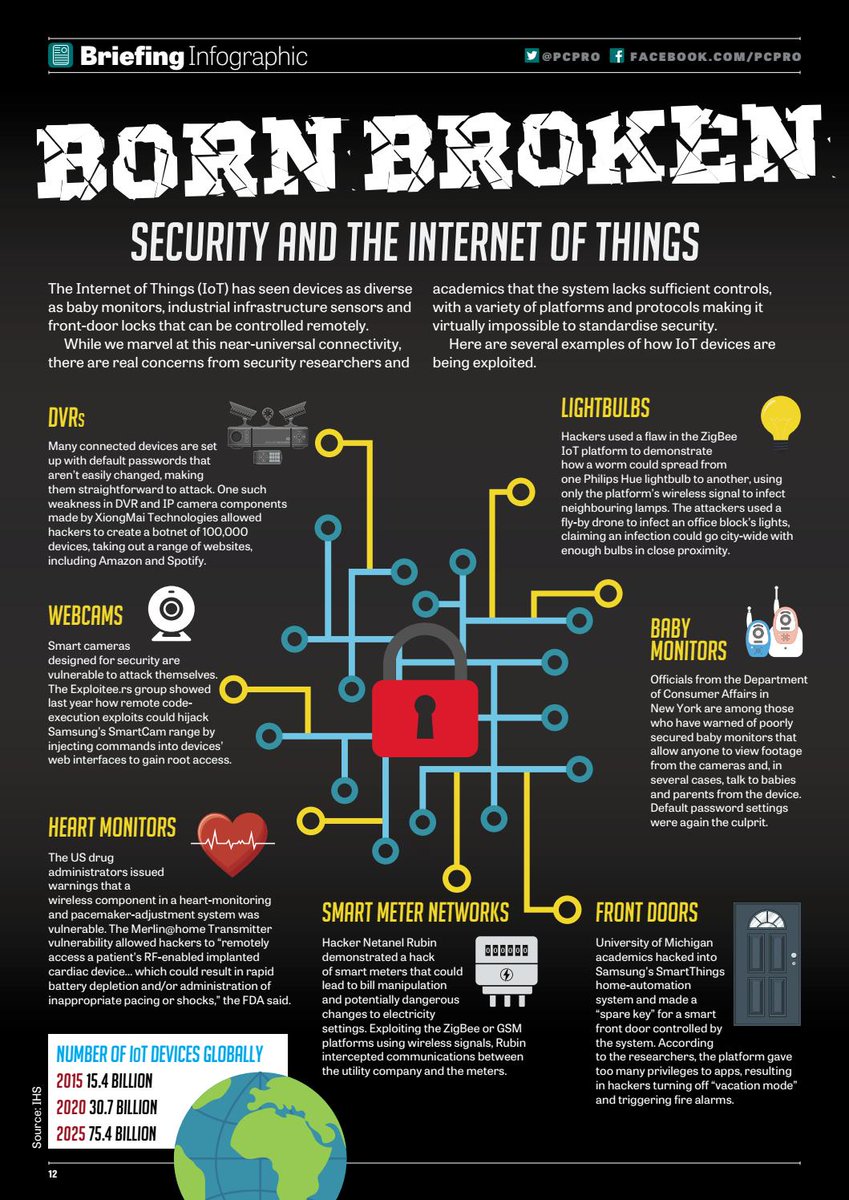 Security and the Internet of Things The Internet of Things (IoT) has seen devices as diverse as baby monitors, industrial infrastructure sensors and front-door locks that can be controlled remotely.
Hackers used a flaw in the ZigBee IoT platform to demonstrate how a worm could spread from one Philips Hue lightbulb to another, using only the platform's wireless signal to infect neighbouring lamps.
One such weakness in DVR and IP camera components made by XiongMai Technologies allowed hackers to create a botnet of 100,000 devices, taking out a range of websites, including Amazon and Spotify.
Officials from the Department of Consumer Affairs in New York are among those who have warned of poorly secured baby monitors that allow anyone to view footage from the cameras and, in several cases, talk to babies and parents from the device.
The Merlin@home Transmitter vulnerability allowed hackers to "remotely access a patient's RF-enabled implanted cardiac device… which could result in rapid battery depletion and/or administration of inappropriate pacing or shocks," the FDA said.

@evankirstel: Born Broken: #CyberSecurity and the #IoT #encryption #Security #hackers #infosec
PC Pro – April 2017 by Marccu – issuu

issuu company logo issuu

Explore Categories

Arts & Entertainment

Style & Fashion

Home & Garden

Business

Travel

Education

See all categories

Collections

Top Picks

Generators

Hygge

Feminism

Zines

Makers

Publisher Plans

Cancel

Sign up Sign in Sign in

About issuu

Plans & Pricing

Developers

Advertise with us

Careers

Community

Directory

Legal

Help & Support