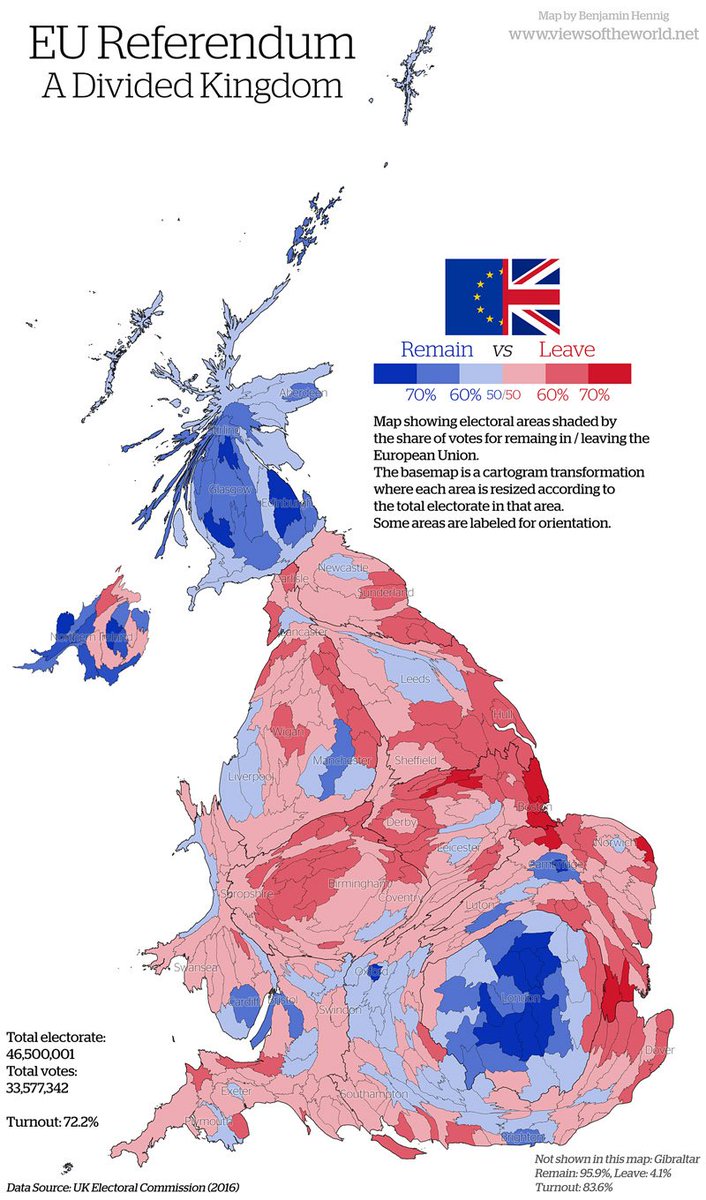 Cartogram Special – Brexit
A blog post on the Vis4 website explains why its (nice) mappings of the referendum were not made in cartogram form.
Irish citizen living in the UK were given a vote in this referendum, as was the UK population in Gibraltar.
In the 2016 London Mayoral election, the city's natural environment was high on the agenda.
Published in the UK since 1935, Geographical magazine is the official magazine of the Royal Geographical Society (with IBG) .
The next cartogram simplifies the above map by not including information about the vote share, but only showing which electoral area has voted for remaining in or leaving the European Union.
Read the full article, click here.
---
@GeographicalMag: "Cartogram Special: How #Brexit really happened by the excellent @geoviews"
---
Benjamin Hennig (viewsoftheworld.net) charts the new landscape of Britain following the historic vote to leave the EU
---
Cartogram Special – Brexit