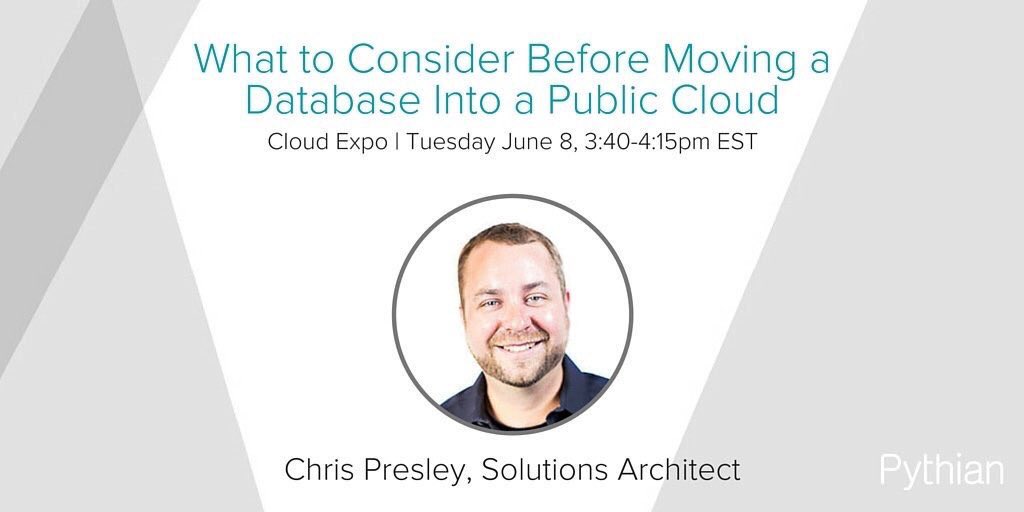 Considerations for Moving a Database to the Public Cloud
The cloud competition for database hosts is fierce!
How do you evaluate a cloud provider for your database platform?
Chris Presley, Solution Architect at Pythian, provides a session that will give users a checklist of considerations when choosing a provider.
This slideshow was from his speaking session at Cloud Computing Expo in New York City on June 8th, 2016.
The cloud competition for database hosts is fierce! How do you evaluate a cloud provider for your database platform? Chris Presley, Solution Architect at Pyth…

@CloudExpo: Chris Presley Slides @Pythian #BigData #DataCenter #Storage #IoT #M2M #DigitalTransformation
The cloud competition for database hosts is fierce! How do you evaluate a cloud provider for your database platform?

Chris Presley, Solution Architect at Pythian, provides a session that will give users a checklist of considerations when choosing a provider.

This slideshow was from his speaking session at Cloud Computing Expo in New York City on June 8th, 2016.

4. Why "considerations when moving databases to a public cloud?"

14. How can I get my "feet wet?"