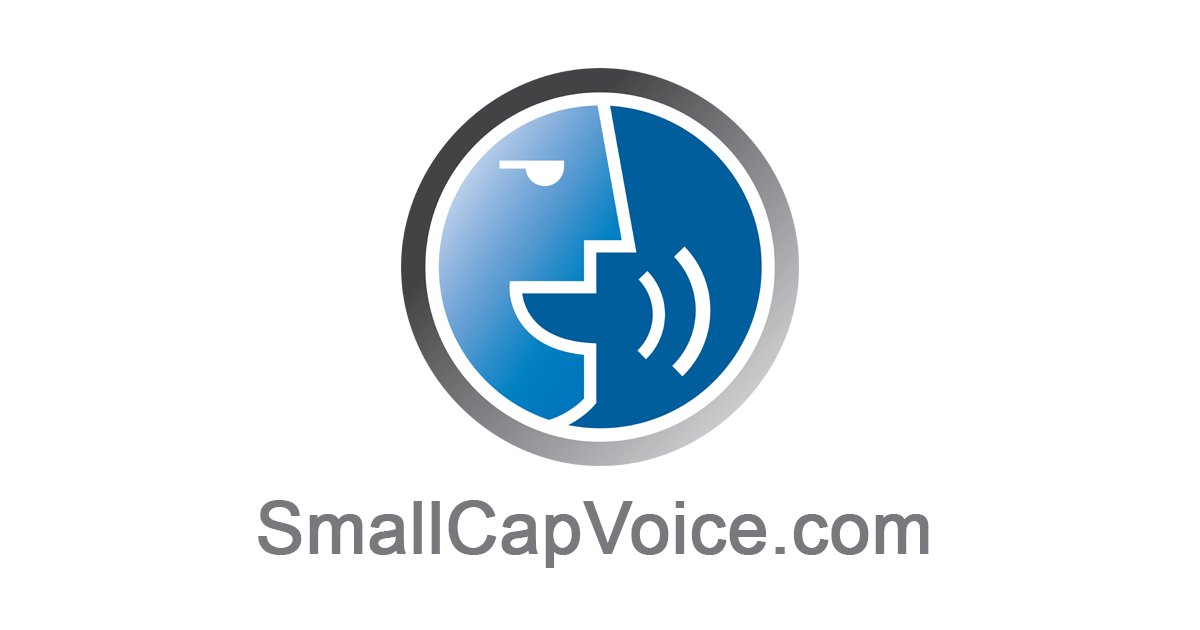 CHRON Announces Form 10 Filing Effective Date, Making the Company Fully Reporting with the SEC under the Exchange Act of 1934
@smallcapvoice: $CHRO Issues Big News on Becoming Fully Reporting and #Uplisting

#IoT #Energy #SmartHome @TheChronOrg

DALLAS, TX–(Marketwired – Jun 20, 2017) – The Chron Organization, Inc. (OTC PINK: CHRO) announced today its Form 10 Registration Statement registering its Class A Common Stock as filed with the U.S. Securities and Exchange Commission (SEC) has become effective as of June 20, 2017.

CHRON's SEC reports can be viewed by clicking the following link: President, Alex Rodriguez, said, "One of our primary goals entering this year was to become a fully reporting company with the SEC to position us to raise additional capital and seek listing on a national stock exchange or quotation platform.
Following this achievement, we now intend to file an application for quotation of our Class A Common Stock on the OTCQB tier of the OTC Markets Group, Inc. subject to completion of the applicable uplisting requirements.
The Chron Organization, Inc. (OTC PINK: CHRO), founded and envisioned by Mr. Byron Young and Mr. Alex Rodriguez, operates on a business model built around the philosophy that smart home services such as automation and video safety, the Internet of Things (IoT), energy conservation, and overall responsible decision making that supports sustainability are burgeoning trends.
To learn more about CHRON, visit the company's corporate website at news release contains statements that involve expectations, plans or intentions (such as those relating to future business or financial results) and other factors discussed from time to time in our Securities and Exchange Commission filings.
We now intend to file an application for quotation of our Class A Common Stock on the OTCQB tier of the OTC Markets Group, Inc. @smallcapvoice: $CHRO Issues Big News on Becoming Fully Reporting and #Uplisting
#IoT #Energy #SmartHome @TheChronOrg

@techlazy_msft: $CHRO Issues Big News on Becoming Fully Reporting and Uplisting
IoT Energ… #automation
CHRON's SEC reports can be viewed by clicking the following link: President, Alex Rodriguez, said, "One of our primary goals entering this year was to become a fully reporting company with the SEC to position us to raise additional capital and seek listing on a national stock exchange or quotation platform.

CHRON Chairman, Byron Young, added, "After spending the greater part of 2016 and the first two quarters of 2017 incubating and laying the foundation for our retail smart home technologies and planned retail electric energy businesses, we hope to begin generating revenues, complete our planned acquisition, and continue to grow our current and planned business.

The Chron Organization, Inc. (OTC PINK: CHRO), founded and envisioned by Mr. Byron Young and Mr. Alex Rodriguez, operates on a business model built around the philosophy that smart home services such as automation and video safety, the Internet of Things (IoT), energy conservation, and overall responsible decision making that supports sustainability are burgeoning trends.

DALLAS, TX–(Marketwired – Jun 20, 2017) – The Chron Organization, Inc. (OTC PINK: CHRO) announced today its Form 10 Registration Statement registering its Class A Common Stock as filed with the U.S. Securities and Exchange Commission (SEC) has become effective as of June 20, 2017. Following the effective date, CHRO will be subject to the reporting requirements of the Exchange Act of 1934, as amended. This means the Company will be begin filing annual reports with the SEC on Form 10-K, quarterly reports on Form 10-Q, periodic reports on Form 8-K and subject itself to additional reporting obligations related to proxies, shareholder actions and stock ownership rules.

The Form 10 the Company filed with the SEC provides information on its current and planned operations, developments and acquisition, including its key operating subsidiaries Zen Technologies, Inc. and Zen Energy, Inc. CHRON's SEC reports can be viewed by clicking the following link: https://www.otcmarkets.com/stock/CHRO/filings.

CHRON President, Alex Rodriguez, said, "One of our primary goals entering this year was to become a fully reporting company with the SEC to position us to raise additional capital and seek listing on a national stock exchange or quotation platform. With the first milestone — our Form 10 filing — now complete, CHRON is moving towards fulfilling these goals. Following this achievement, we now intend to file an application for quotation of our Class A Common Stock on the OTCQB tier of the OTC Markets Group, Inc. subject to completion of the applicable uplisting requirements. Our Class A Common Stock is currently quoted on the OTC Pink tier."

CHRON Chairman, Byron Young, added, "After spending the greater part of 2016 and the first two quarters of 2017 incubating and laying the foundation for our retail smart home technologies and planned retail electric energy businesses, we hope to begin generating revenues, complete our planned acquisition, and continue to grow our current and planned business. We are excited about our prospects and look forward to maximizing the value of our company for our shareholders in the years to come."

To see the full chronicles of the Company's journey to date, please visit the 'Press Release' and the 'Corporate Blog' sections on its corporate website at www.chronorganization.com.

ABOUT THE CHRON ORGANIZATION, INC.

The Chron Organization, Inc. (OTC PINK: CHRO), founded and envisioned by Mr. Byron Young and Mr. Alex Rodriguez, operates on a business model built around the philosophy that smart home services such as automation and video safety, the Internet of Things (IoT), energy conservation, and overall responsible decision making that supports sustainability are burgeoning trends. Combined, these are creating two megatrends known as the "Internet of Everything" and the "Smart Home". Towards making our claim in this emerging industry, we have built a "Smart Services" platform and have plans to launch a "Retail Energy Platform" that when combined are expected to position us to become a provider of a unique suite of products and services to both residential and commercial customers. To learn more about CHRON, visit the company's corporate website at www.chronorganization.com.

This news release contains statements that involve expectations, plans or intentions (such as those relating to future business or financial results) and other factors discussed from time to time in our Securities and Exchange Commission filings. These statements are forward-looking and are subject to risks and uncertainties, so actual results may vary materially. You can identify these forward-looking statements by words such as "may," "should," "expect," "anticipate," "believe," "estimate," "intend," "plan" and other similar expressions. Our actual results could differ materially from those anticipated in these forward-looking statements as a result of certain factors not within the control of the company. The company cautions readers not to place undue reliance on any such forward-looking statements, which speak only as of the date made. The company disclaims any obligation subsequently to revise any forward-looking statements to reflect events or circumstances after the date of such statements or to reflect the occurrence of anticipated or unanticipated events.

INVESTORS & MEDIA CONTACT:

The CHRON Organization, Inc.

Email: investors@chronorganization.com

Phone: (469) 626-5275

Fax: (469) 626-5101
CHRON Announces Form 10 Filing Effective Date, Making the Company Fully Reporting with the SEC under the Exchange Act of 1934