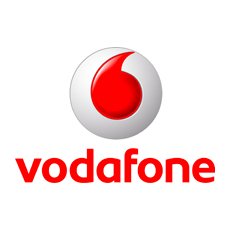 Copyright © 2016-2017 IoT Business News – edited by VisiQuest.
Vodafone's first commercially available Narrowband Internet of Things (NB-IoT) network is now operational in Spain.
We cordially invite you to World eSIM Summit that will take place on 16-17 February in Prague, Czech Republic.
Read all about the business side of the Internet of Things.
The network will soon have the capability to connect more than 100 million new devices to the internet of things.
NB-IoT was only finalised as a standard to deliver Low Power Wide Area radio network connectivity in June 2016. It can take up to two years to roll-out a standardised technology. Less than seven months later NB-IoT is available to our Spanish customers.

@imoyse: Commercial launch of NB-IoT in Vodafone Spain #iot #cloud
By Santiago Tenorio, Head of Network Strategy & Architecture at Vodafone.

Vodafone's first commercially available Narrowband Internet of Things (NB-IoT) network is now operational in Spain.

This network will soon have the capability to connect more than 100 million new devices to the internet of things.

NB-IoT was only finalised as a standard to deliver Low Power Wide Area radio network connectivity in June 2016. It can take up to two years to roll-out a standardised technology. Less than seven months later NB-IoT is available to our Spanish customers.

That is a credit to our engineering teams and reflects the active role they had in developing and standardising NB-IoT, working alongside many other technology vendors, enterprise customers and other operators. NB-IoT will be supported by over 20 of the world's largest mobile operators, who provide communications to over 2.9 billion customers and geographically serve over 90% of the IoT market.

Valencia and Madrid are the first cities in Spain with NB-IoT. As part of a nationwide roll-out, we will extend coverage to Barcelona, Bilbao, Málaga and Seville by the end of March 2017, when there will be over 1,000 mobile sites supporting NB-IoT. Every NB-IoT mobile site can connect more than 100,000 devices.

Our Spanish NB-IoT network was deployed within existing 800 MHz spectrum. That is the optimal use of Vodafone Spain's 4G spectrum and will maximise the signal strength and coverage.

NB-IoT can increase signal coverage area by up to seven times, or 20 decibels (dB), compared to existing GSM technology. That will help our customers to connect devices used deep indoors or underground such as gas meters, water meters, smoke and fire alarms and parking monitors.

Using licensed spectrum means we also provide customers with the same levels of security as 4G and that the service will not be subject to potential disruption like alternative technologies utilising unlicensed spectrum.

To launch NB-IoT we just needed to update the software in existing base stations. In Valencia that took just a few hours, which was really fast when you consider that it can take up to a year to add a new 3G or 4G mobile site to a mobile network.

The benefits of NB-IoT :