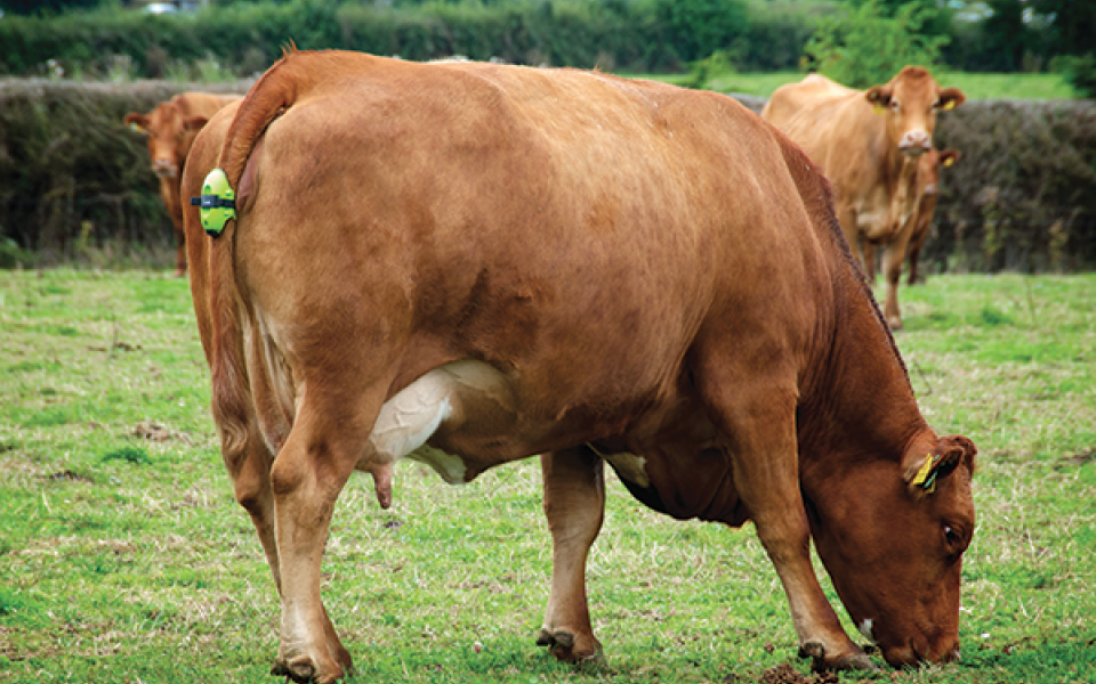 Connected cows: An actually useful example of the Internet of Things (seriously)
Just when you'd lost faith in the Internet of Things (IoT) and its pointless devices such as connected vases, toothbrushes and, um, egg holders, which make you scream "but why?"
Farming is where you'll find an actually useful application of the technology, with connected cows.
A sensor created by startup Moocall, mounted on a cow's tail and connected to the Vodafone IoT network, can alert farmers when it's giving birth.
Read more: Seals with smartphones and three more animals embracing technology

Certain movements of the tail can be identified which indicate the cow is going into labour, with alerts sent to farmers' phones when the birth is imminent.

It can also help monitor how long the cow has been in labour, potentially letting the farmer know when intervention is needed.
Just when you'd lost faith in the Internet of Things (IoT) and its pointless devices such as connected vases, toothbrushes and, um, egg holders, which

@iotconsortium: Connected cows: An useful example of #IoT (seriously) => #farming #agriculture
Just when you'd lost faith in the Internet of Things (IoT) and its pointless devices such as connected vases, toothbrushes and, um, egg holders, which make you scream "but why?" to the world, along comes something that might restore your faith. And it's not just because it's cute.

Farming is where you'll find an actually useful application of the technology, with connected cows.

Yep, you heard (herd?) that right. A sensor created by startup Moocall, mounted on a cow's tail and connected to the Vodafone IoT network, can alert farmers when it's giving birth.

Read more: Seals with smartphones and three more animals embracing technology

Certain movements of the tail can be identified which indicate the cow is going into labour, with alerts sent to farmers' phones when the birth is imminent. It can also help monitor how long the cow has been in labour, potentially letting the farmer know when intervention is needed.

The Irish company believes it could reduce the mortality rate of cows and calves by 80 per cent. More than 110,000 calves and 50,000 cows die each year due to birthing complications. In addition to saving lives, it can save farmers money, with cows costing between £1,000 and £5,000 a pop, and also increase productivity.

Read more: Move over smartphones, O2's getting into smart homes

"It also allows farmers to get some much needed rest, safe in the knowledge they will receive an alert at crucial calving moments rather than having to be on permanent watch," said Moocall's technology and marketing manager John Larkin.

Surprised to find farming leading the way in innovative tech? Don't be. Farming is more digital than finance, actually.

And cows are not the only members of the animal kingdom benefiting from becoming connected either. Vodafone's IoT technology is helping track seals in a study of their habitat in Scotland.

It might look a-moo-sing, but in the grand scheme of things, it's a lot more helpful than your toothbrush telling you how long you brushed your teeth for…
Connected cows: An actually useful example of the Internet of Things (seriously)