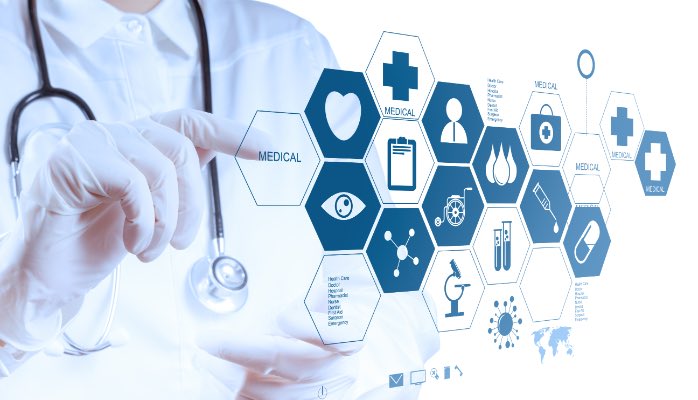 Connected Healthcare is Becoming Vital
The goal of connected healthcare is to empower both the providers and patients.
It is quite simple; out healthcare network would resemble that of a spider web if we connected all of the facilities with string.
We would like to hear your view of connected healthcare.
Using the data, you and your provider would then be able to create novel solutions to the issue.
What connected healthcare is allowing us to do is use the internet to digitally transmit records, prescriptions, files and test results almost instantaneously.
How Connected Healthcare is Becoming Vital
There is one word that describes the direction that the health care industry is heading, "connectivity". This catch…

@KirkDBorne: Connected #Healthcare is Becoming Vital: #abdsc #IoT #BigData #Analytics #DataScience
There is one word that describes the direction that the health care industry is heading, "connectivity". This catch all term is used to describe using the internet to increase the reach of medicine. This is also known as the internet of things (IOT) and it is nothing new. It is however relatively new to healthcare.

The goal of connected healthcare is to empower both the providers and patients. Using connectivity, a provider can make use of remote patient monitoring, and consultations without the need to be face to face. This may seem like a moot point to some, but it would enable doctors to reach patients that they have never been able to before. Connected healthcare would also allow things like our cell phones and tablets to send real time medical information to our healthcare providers.

Taking it a step further the aim is going to involve using medical data in news ways. Rather than your medical file sitting unused in a cabinet somewhere the aim of connected healthcare is to compile the data in a way that lets your healthcare provider identify areas in which your day to day life may need improvement. Using this data, you and your provider would then be able to create novel solutions to the issue.

The question still remains though, why is connected healthcare becoming vital? We just explained what it is and some of the benefits but where is the "need"?

It is quite simple; out healthcare network would resemble that of a spider web if we connected all of the facilities with string. You have your imaging done at the hospital, your bloodwork done at a lab and your general check-ups done at your doctor's office. Then there are outpatient procedures, specialists and countless pharmacies. In days past the only thing that connected these medical facilities were phone and fax (or you transporting your paperwork), which was in no way ideal. The margin for error was simply too great. What's more it could take days for results of testing or procedures to make it where they needed to go.

What connected healthcare is allowing us to do is use the internet to digitally transmit records, prescriptions, files and test results almost instantaneously. For some this may not seem necessary, the fact is however that our providers are dealing with more and more patients every single day. One example of this would be the fact that the workload of a medical secretary has nearly doubled in the last decade, and where more volume is added the risk of mistakes also increases. Using a digital method for transport will eliminate a lot of the potential for human error within our healthcare network.

That is truly only the start though. Using connected healthcare doctors, specialists, surgeons, imaging techs and pharmacists can all have access to the most up to date and accurate information about their patients. Undoubtedly this will come to benefit us all in ways we cannot even imagine.  

We would like to hear your view of connected healthcare.  To schedule a quick call use the following link