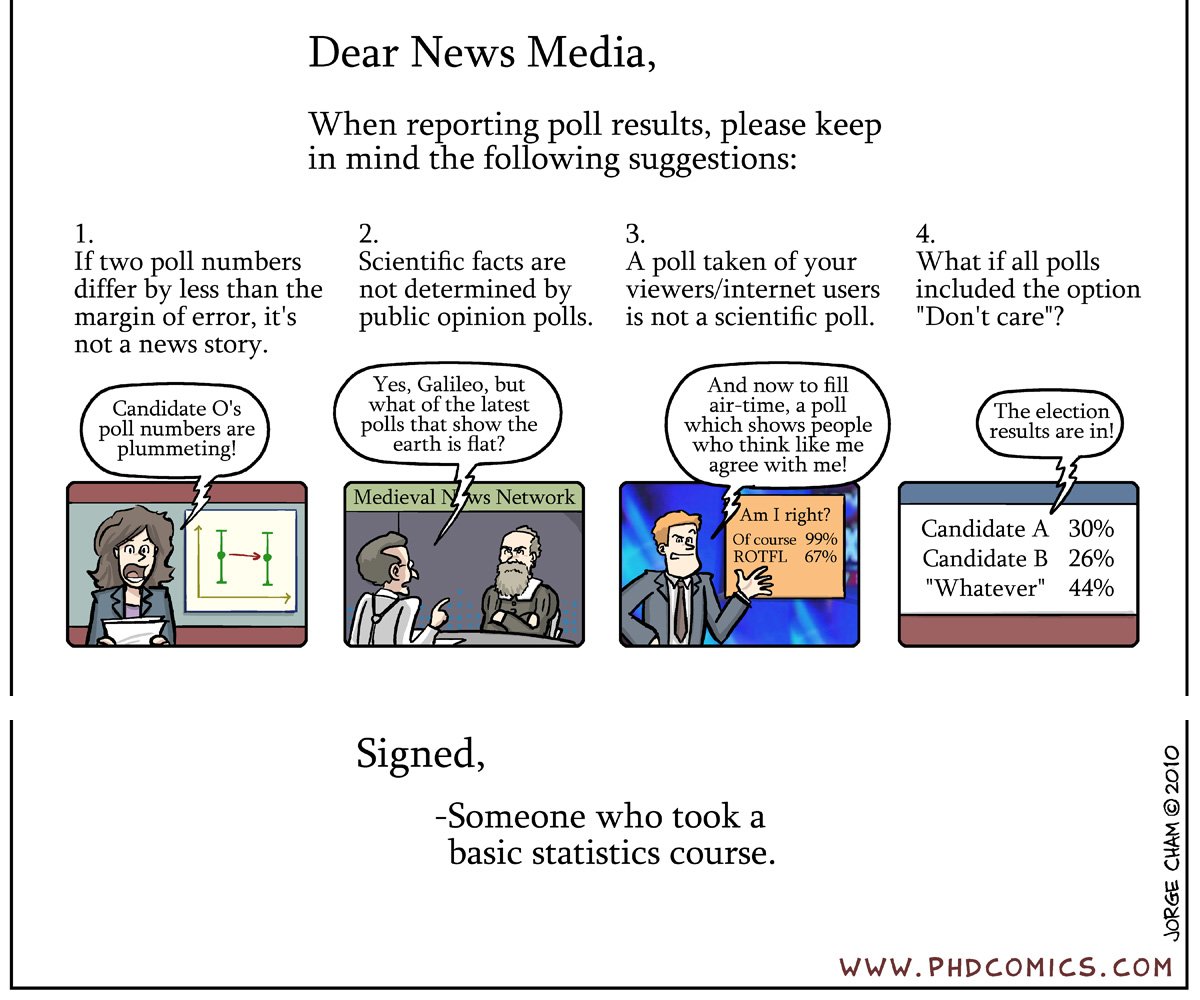 PHD Comics: 63% of internet readers will like this comic
The PHD Movie 2 OFFICIAL TRAILER – is out!!
Summer Hiatus – PHD has been on Summer Hiatus while Jorge finishes the new PHD Movie .
PHD wants to come to YOUR campus!
Use the link , and PhD gets a small reward for your purchase.
– The PHD Movie 2 screenings are in full swing!
Link to Piled Higher and Deeper

@PHDcomics: Dear News Media – #tbw
    New to PHD? Read the 200 Most Popular Comics or read this guide    

    Sign up on our mailing list, Facebook or Twitter for new comics!    

Coming Soon – Stay tuned for a BIG announcement about an awesome project Jorge is working on!

PHD Store – Our store was down for a while, but now it is back!

Free excerpt from The PHD Movie 2! – Watch this free clip from the movie that Nature called "Astute, funny"!

Watch the new movie! – The PHD Movie 2 screenings are in full swing! Check out the schedule to catch the screening nearest you.

Summer Hiatus – PHD has been on Summer Hiatus while Jorge finishes the new PHD Movie. Thanks for your patience! More frequent comic updates coming soon!

The PHD Movie 2 OFFICIAL TRAILER – is out!! To watch it, click here or click below:

Filming is done! – Take a sneak peek behind the scenes of the new PHD Movie 2:

Coming to Campuses this Fall! Stay tuned for updates on how to organize a screening at your University.

The Science Gap – Watch Jorge's TEDx Talk:

…PHD wants to come to YOUR campus! To find out how you can help add your school to the PHD tour, CLICK HERE!

Buying stuff from Amazon?

Use this link, and PhD gets a small reward for your purchase. Thanks! (You don't HAVE to buy our book, just go through the link)