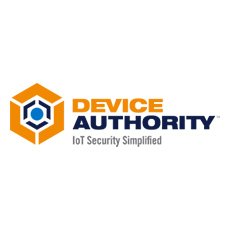 KeyScaler™ converges Device Authority and Cryptosoft security solutions and adds policy-driven key & certificate management.
Device Authority, the global leader in policy and device-driven security for the Internet of Things (IoT), today announced the release of its new KeyScaler™ IoT security platform.
Automated Certificate Management – Automated certificate provisioning and management for IoT devices and a connector for DigiCert's Managed PKI service.
Read all about the business side of the Internet of Things .
"Following the merger of Device Authority and Cryptosoft in April 2016, we set out on a mission to converge two separate product offerings into a single platform capable of delivering IoT security automation at scale," explains Talbot Hary, CTO, Device Authority.
KeyScaler™ converges Device Authority and Cryptosoft security solutions and adds policy-driven key & certificate management.

@imoyse: Device Authority announces new Keyscaler IoT security platform #iot #cloud
KeyScaler™ converges Device Authority and Cryptosoft security solutions and adds policy-driven key & certificate management.

Device Authority, the global leader in policy and device-driven security for the Internet of Things (IoT), today announced the release of its new KeyScaler™ IoT security platform.

With this release, Device Authority brings to market a solution that combines Device Authority, Inc.'s device authentication engine with Cryptosoft's policy-driven data security manager and agents to provide a single, comprehensive software security offering for IoT applications.

Device Authority KeyScaler™ highlights include:

End-to-End Data Security – Granular, efficient policy-driven crypto that provides secure, end-to-end delivery and storage when using third party networks and cloud services;

Automated Certificate Management – Automated certificate provisioning and management for IoT devices and a connector for DigiCert's Managed PKI service.

Expanded IoT Device Support – Support added for ARM 5, ARM 7, and ARM 64-based devices, Dell IoT gateways and embedded PC's, MultiTech IoT Gateways, and Cisco IR900 gateways;

PTC ThingWorx Security Extension – Enables device authorization, provisioning and policy-driven data encryption with secure storage of data within the PTC ThingWorx platform;

"Our new KeyScaler™ platform is a major step forward for the company and our IoT partners who need a security answer for their IoT Application Platforms and devices," comments Darron Antill, CEO, Device Authority.

"Following the merger of Device Authority and Cryptosoft in April 2016, we set out on a mission to converge two separate product offerings into a single platform capable of delivering IoT security automation at scale," explains Talbot Hary, CTO, Device Authority. "With the release of KeyScaler™, we have exceeded our objectives with some significant new functionality."