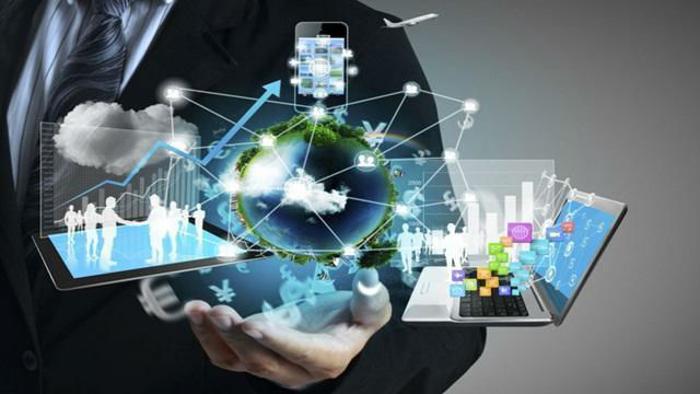 IoT: Digital transformation and IoT to up investment in IT operations management tools by 2020, IT News, ET CIO
With OSS, vendors can provide more cost-effective and readily available ITOM functions in a scaled manner through the cloud.Through 2020, public cloud and managed services are expected to be leveraged more often for ITOM tools, which will drive growth of the subscription business model for both cloud and on-premises ITOM.
First, those vendors that do not offer a cloud delivery model will face continuous cannibalization from ITOM vendors that can deliver ITOM through both cloud and on-premises.
There are also "hybrid" requirements for ITOM tools that can seamlessly manage both cloud and on-premises environments.Future of Cloud Services and OSS for ITOM"Customer demand has driven traditional software vendors to transform and adapt to the changing technology and competitive landscapes.
Competitive pressure from cloud (SaaS offerings) and commercial OSS (offerings with a free license plus paid support) is forcing ITOM providers to move toward subscription-based business models for both cloud and on-premises deployments," said Matthew Cheung, Research Director – Gartner.
"This shift will eliminate revenue growth spikes as the large upfront investment seen in traditional models is spread out over time in a repeatable revenue stream," added Cheung.The influx of new, smaller ITOM vendors focused on one or two major tool categories will continue to cause disruption for large traditional suite vendors.
The growth of digital business and the Internet of Things (IoT) is expected to drive large investment in IT operations management (ITOM) through 2020,..

@globaldatamaker: Digital #transformation & #IoT to up investment in IT operations tools by 2020. #cio –
The growth of digital business and the Internet of Things (IoT) is expected to drive large investment in IT operations management (ITOM) through 2020, according to Gartner ETCIO  |  July 31, 2017, 09:18 IST

Bangalore: The growth of digital business and the Internet of Things (IoT) is expected to drive large investment in IT operations management (ITOM) through 2020, according to Gartner. A primary driver for organizations moving to ITOM open-source software (OSS) is lower cost of ownership.

"While acceptance of OSS ITOM is increasing, traditional closed-source ITOM software still has the biggest budget allocation today. Moreover, complexity and governance issues that face users of OSS ITOM tools cannot be ignored. In fact, these issues open up opportunities for ITOM vendors. Even vendors that are late to market with ITOM functionality can compete in this area," said Laurie Wurster, Research Director – Gartner.

Gartner believes many enterprises will turn to managed ITOM or ITOM as a service (ITOMaaS) enabled by open-source technologies and provided by a third party. With OSS, vendors can provide more cost-effective and readily available ITOM functions in a scaled manner through the cloud.

Through 2020, public cloud and managed services are expected to be leveraged more often for ITOM tools, which will drive growth of the subscription business model for both cloud and on-premises ITOM. However, on-premises deployments will still be the most common delivery method. This imposes multiple challenges to incumbent ITOM vendors. First, those vendors that do not offer a cloud delivery model will face continuous cannibalization from ITOM vendors that can deliver ITOM through both cloud and on-premises.

Second, platform vendors, such as Microsoft Azure and Amazon Web Services (AWS), are providing some native ITOM functionalities on their public clouds. Customers that are running workloads solely on these platforms may prefer these native features. There are also "hybrid" requirements for ITOM tools that can seamlessly manage both cloud and on-premises environments.

Future of Cloud Services and OSS for ITOM

"Customer demand has driven traditional software vendors to transform and adapt to the changing technology and competitive landscapes. Competitive pressure from cloud (SaaS offerings) and commercial OSS (offerings with a free license plus paid support) is forcing ITOM providers to move toward subscription-based business models for both cloud and on-premises deployments," said Matthew Cheung, Research Director – Gartner.

"This shift will eliminate revenue growth spikes as the large upfront investment seen in traditional models is spread out over time in a repeatable revenue stream," added Cheung.

The influx of new, smaller ITOM vendors focused on one or two major tool categories will continue to cause disruption for large traditional suite vendors. Given this situation, traditional vendors will need to react by changing how their products fit together. More importantly, traditional vendors need to change how their solutions are sold as customers exert significant pressure to shift to offering cloud-based services.

Internet of Things News / AI News / Cloud Computing News / Tech Mahindra News / Big Data News / Snapdeal News / Flipkart News / TCS News / Wipro News / Paytm News

PayPal launches two technology Innovation Labs in India / We truly believe security is not about technology but people: Forcepoint CIO Meerah Rajavel / We were designing elasticity and grid-based software, never selling books: Oracle / We were designing elasticity and grid-based software, never selling books: Oracle / How Marico's digital crusader Mukesh Kripalani is fueling growth with digital innovation / Digital transformation and IoT to up investment in IT operations management tools by 2020 / Salesforce brings its new Customer Service Platform / "Uber's CEO will not be Meg Whitman" / DBS Bank India, Tally Solutions launch a connected banking platform for SMEs / Cardiotrack is leveraging IoT & Artificial Intelligence for cardiac care

Case Studies / Strategy & Mgmt / Tech-Talk / CIO Wall / Secret Diary of CIO / Healthcare / Automotive / Manufacturing / Financial Services / Retail / IT/ITES / Banking / AskETCIOExpert
IoT: Digital transformation and IoT to up investment in IT operations management tools by 2020, IT News, ET CIO