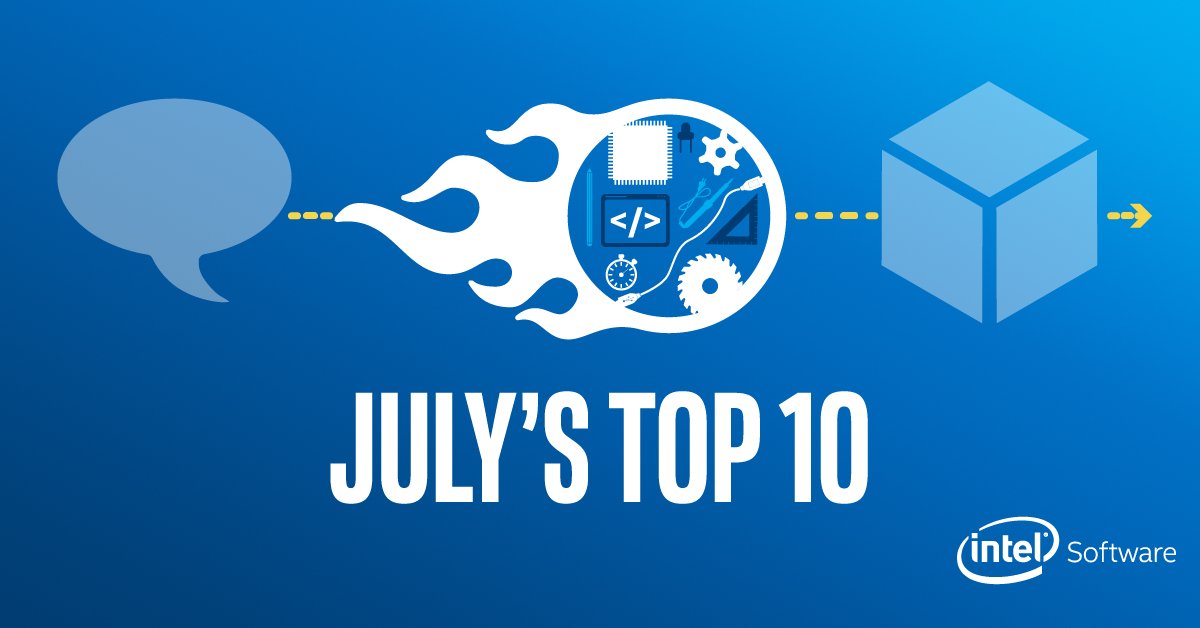 Top Ten Intel® Software Developer Stories for July
Review shared memory programming techniques, distributed memory MPI programming, and hybrid shared memory/distributed memory programming.
From code samples to how-to guides, we gather the most popular software developer stories in one place each month so you don't miss a thing.
Find out about rendering techniques in Unity that will save you time.
Optimize your Unity* game with Intel® GPA by learning where you spend the most time in your game.
There is value in building smart home solutions using standards-based, open platforms.
Read the full article, click here.
---
@IntelSoftware: "Dive right into #IoT with the Intel® IoT Developer Kit. Find out more in July's Top Ten:"
---
Unleash your code's potential to maximize the speed of your applications and high-performance computing projects. Find out more from the Dev King today.
---
Top Ten Intel® Software Developer Stories for July