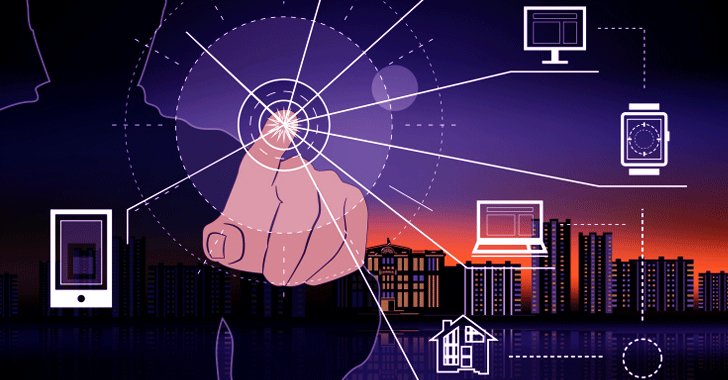 'Do Gooder Worm' Changes Default Passwords In Vulnerable IoT Devices
And anyone using the code to remediate devices will likely be operating well outside the law, Tenaglia cautions.
The likelihood that Linksy's code will actually be used to secure IoT systems protected only with default credentials is remote to non-existent.
Where the cyber world's security is heading right now with these dangers.
The worm was also designed to shut down telnet on devices it infected so other malware could not take advantage of the service to break into the system.
The idea is to show that devices can be patched by a worm that deletes itself after changing the password to something device-specific or random," he wrote.
A security researcher has proposed an unusual approach for protecting Internet of Things devices against Mirai-like threats. It's not likely to see the light of day, either.

@evankirstel: 'Do Gooder Worm' Changes Default Passwords In Vulnerable #IoT Devices #infosec
A security researcher has proposed an unusual approach for protecting Internet of Things devices against Mirai-like threats. It's not likely to see the light of day, either.

The challenge involved in securing millions of vulnerable home Internet of Things (IoT) devices like digital video recorders, routers, and IP cameras against threats like Mirai has prompted one security researcher to suggest a somewhat unusual approach to the problem.

Leo Linsky, a software engineer with network monitoring firm PacketSled, has released code on GitHub for a worm he developed that is capable of infiltrating IoT products protected only with default credentials and changing those weak passwords.

He describes this anti-worm worm as a nematode that is purely an academic research project and only intended to show proof-of-concept. "The idea is to show that devices can be patched by a worm that deletes itself after changing the password to something device-specific or random," he wrote.

"Such a tool could theoretically could be used to reduce the attack surface," he said, cautioning that the code be tested only in closed research environments.

The likelihood that Linksy's code will actually be used to secure IoT systems protected only with default credentials is remote to non-existent.

"This is the cybersecurity equivalent of vigilante justice," says Jonathan Sander, vice president of product strategy at Lieberman Software. "People love a vigilante while what they are doing works. The moment a vigilante does something wrong, however, the public tends to turn against them."

He points to the issues that are sure to arise if the worm starts messing up and locking people out of their devices, or if a bad actor uses it to take over devices. "This person's heart is in the right place. But that won't save them if their actions go to a very bad place," Sander says.

There are some practical issues as well that such behavior entails, says Scott Tenaglia, a security researcher for Invincea Labs, who recently exposed flaws in the Mirai malware that theoretically could be used by DDoS mitigation services to thwart the botnet.

"My immediate question is, how does the owner of the device know the new login credentials that the worm has set?" he says. "Locking the user out of a service on their own device without their knowledge for the sake of security sounds like a great example of why end users don't like security people."

And anyone using the code to remediate devices will likely be operating well outside the law, Tenaglia cautions.

"Vulnerability scanners – bots that look for security issues like weak credentials – would be a boon to home users and small businesses that lack the technical skills to actively manage their own security," says Ofer Gayer, product manager at Imperva. Even so, they could violate laws and compromise personal privacy, he says.

The better approach is for users to take a more proactive role in securing their IoT devices: "Though a drudgery, the consequences of inaction should be enough to compel someone to spend a few hours on the task," Gayer says.

Linsky's code is not the first time that someone has proposed a "do-gooder" worm capable of proactively fixing vulnerable IoT devices so they cannot be exploited by malware like Mirai.

Last year, Symantec blogged about a worm it dubbed Linux.Wifatch that compromised tens of thousands of home routers and other Internet-connected consumer products and applied patches on any security vulnerabilities that it discovered in them.

The worm was also designed to shut down telnet on devices it infected so other malware could not take advantage of the service to break into the system.

Linux.Wifatch included one module that appeared designed specifically to protect Dahua brand DVRs and CCTV systems by getting them to reboot once every week to flush out malware that might be running on them.

It even left messages on infiltrated systems informing the owners about shutting down telnet and urging them to implement strong passwords to prevent further compromise.

Such efforts appear to be the result of growing concerns over vulnerable IoT devices and the huge challenge involved in protecting them against malicious takeover and misuse.

A wave of distributed denial-of-service (DDoS) attacks on Domain Name Service provider Dyn that disrupted services at multiple major web properties including Twitter, Reddit, CNN, and others earlier this month hammered home just how effectively threat actors can use vulnerable IoT devices to cause widespread havoc.

Black Hat Europe 2016 is coming to London's Business Design Centre November 1 through 4. Click for information on the briefing schedule and to register.

In fact, the attacks on Dyn were the third in the last few weeks involving the use of Mirai—an IoT botnet compromised of tens of thousands of devices protected only with default usernames and passwords. That same botnet had been used to launch DDoS attacks that were magnitudes greater in size that anything seen before, against the KrebsOnSecurity website and on OVH, a French ISP.

Jai Vijayan is a seasoned technology reporter with over 20 years of experience in IT trade journalism. He was most recently a Senior Editor at Computerworld, where he covered information security and data privacy issues for the publication. Over the course of his 20-year … View Full Bio
'Do Gooder Worm' Changes Default Passwords In Vulnerable IoT Devices