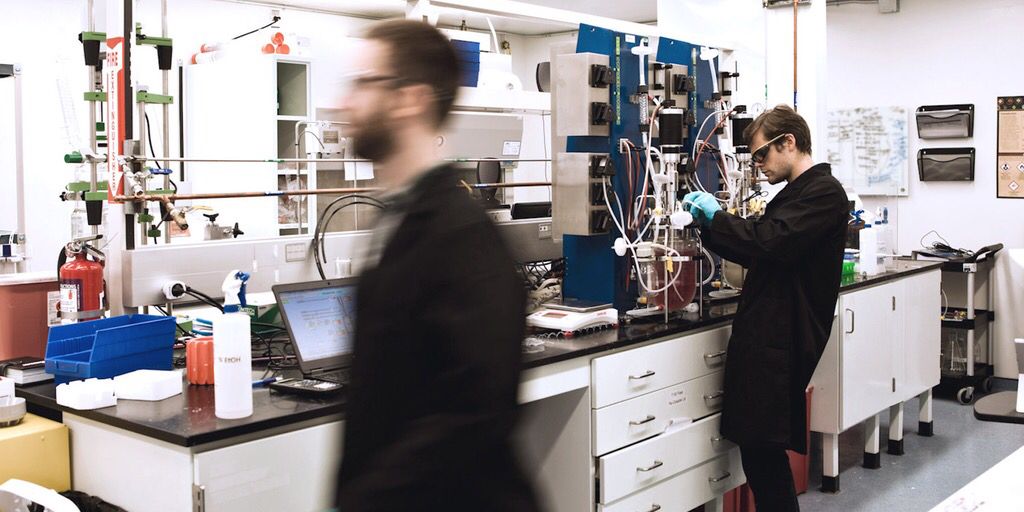 What does the fourth industrial revolution mean for fashion?
Now, a fourth industrial revolution — powered by a constellation of new innovations across the physical, digital and biological worlds, from 3D printing and artificial intelligence to advances in biomaterials — is driving a new wave of change across the economy, with major implications for fashion.
BoF and fashion industry leaders explore what the fourth industrial revolution means for fashion at the VOICES New York event supported by QIC Global Real Estate in June 2016.
"That's where this materials revolution is happening: we can start to demand interactivity from textiles and fibres themselves," explained Amanda Parkes, co-founder and chief of technology and research at Manufacture NY, speaking at BoF's VOICES event at New York's Spring Studios in June.
As well as giving birth to new consumer products, the technological innovations of the fourth industrial revolution have the potential to solve deeper systemic problems facing the fashion industry at large.
Indeed, the fourth industrial revolution will yield new systems — which link up clothing with the body, its environment and other technology devices — rather than singular 'killer' inventions.
The beginnings of a fundamental transformation in the way we create, communicate and consume fashion are already taking shape.

@simonlporter: Fashion's Fourth Industrial Revolution #iot
In the 18th and 19th centuries, the first and second industrial revolutions fundamentally transformed clothing manufacturing. In the 20th century, the third industrial revolution, in the form of information technology, has revolutionised the way we communicate and consume fashion, forcing the industry to rethink its 'broken' system for the digital age. But even as fashion grapples with the far-reaching implications of the Internet, a fourth industrial revolution — powered by a constellation of new innovations across the physical, digital and biological worlds — is already driving a new wave of profound change across the global economy. How will the fourth industrial revolution transform fashion?

The beginnings of a fundamental transformation in the way we create, communicate and consume fashion are already taking shape.

Designers must integrate software, sensors, processors and new synthetic and biological materials into their toolkit, argues Todd Harple.

Site Map © 2017 The Business of Fashion. All rights reserved. For more information read our Terms & Conditions and Privacy Policy.
What does the fourth industrial revolution mean for fashion?