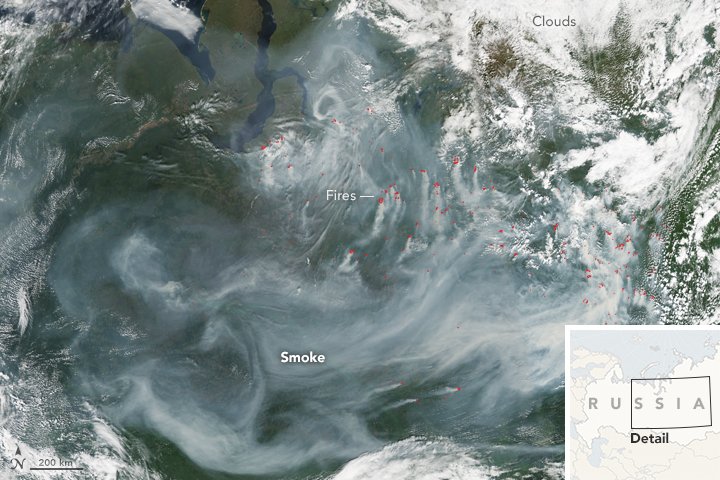 Fires in Northwestern Siberia : Natural Hazards
On July 19, Russia's Ministry of Natural Resources and the Environment warned of 'high and extreme fire danger' in July and August 2016.
Red outlines show hot spots, indicating high surface temperatures often caused by fire.
The smoke, which spans thousands of kilometers, is the latest indication of an active fire season in Russia.
The fires burned as far north as the Yamalo-Nenets Autonomous District and as far south as Buryatiya.
The natural-color image was acquired by the Moderate Resolution Imaging Spectroradiometer (MODIS) on NASA's Aqua satellite on July 19, 2016.
Read the full article, click here.
---
@NASAEarth: "Fires in Northwestern Siberia #NASA"
---
In mid July 2016, satellites observed dense smoke over the boreal forests of north-central Russia.
---
Fires in Northwestern Siberia : Natural Hazards