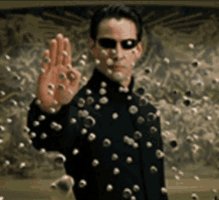 Florida International University offers first bachelor's in Internet of Things
FIU's bachelor degree program will teach students how to manage both the technology and hardware on the growing network of smart devices.
"When students graduate with degrees in either computer science or engineering they need extra training at an additional cost to the company to fill the gaps,' Dr. Akkaya said.
"Computer science students do programming that applies to IoT devices, but don't know much about hardware, communication capabilities or cyber security vulnerabilities; while engineering students learn about the hardware and memory of IoT, but don't know much about programming," Dr. Akkaya said.
"This degree is geared to provide a comprehensive education that specializes in all areas of IoT: hardware, software, communication and cyber security; it will allow students to get a breadth of knowledge to cover every application."
"Since this is the first program in the country, we have no idea what students' expectations will be and they won't know much about IoT," Dr. Akkaya said.
Florida International University offers first bachelor's in Internet of Things by at MiamiTodayNews.com.

@GlenGilmore: ☀️ Florida International University offers first 🎓bachelor's in #InternetofThings ⌚️🚘📺
#IoT
Written by Gabi Maspons on July 18, 2017

Florida International University is offering the country's first bachelor's degree program in the Internet of Things (IoT) next spring.

The Internet of Things is the global infrastructure that connects all physical and virtual devices that are capable of being identified and integrated into communication networks. Home security systems, smart devices and even cars are all connected through the internet and make up the IoT.

"We came up with the idea through my research in cyber security and IoT and saw real potential," said Kemal Akkaya, IoT program director and professor in the Department of Electrical and Computer Engineering.

"There are many applications of IoT in different disciplines, with new opportunities in technology, funding and research," Dr. Akkaya said. "When we checked to see if any degrees were offered [elsewhere] at the undergraduate level and found none, we saw an opportunity to train our students and design an entirely new curriculum to accommodate their needs."

FIU's bachelor degree program will teach students how to manage both the technology and hardware on the growing network of smart devices.

"When students graduate with degrees in either computer science or engineering they need extra training at an additional cost to the company to fill the gaps,' Dr. Akkaya said. "Computer science students do programming that applies to IoT devices, but don't know much about hardware, communication capabilities or cyber security vulnerabilities; while engineering students learn about the hardware and memory of IoT, but don't know much about programming," Dr. Akkaya said.

"This degree is geared to provide a comprehensive education that specializes in all areas of IoT: hardware, software, communication and cyber security; it will allow students to get a breadth of knowledge to cover every application."

The IoT program will be a 120-credit hour degree that integrates online courses. For the first two years, students will take FIU's general requirements and then specialize in IoT in their last two years. Most of the IoT-specific classes for the program are newly developed by FIU professors with backgrounds in IoT, though some of the classes are already offered.

"We designed the degree with a focus on technology and not engineering, so it can be offered as an alternative to students who cannot pass the calculus requirements for traditional engineering majors," Dr. Akkaya said. "We manipulated the chain to come up with classes that only depend on college algebra."

"We would like to attract a new body of students," Dr. Akkaya said. The program is targeting 50 freshman for the opening semester next spring but expects to grow to about 100 students per graduating class. Dr. Akkaya said FIU will be hiring professors to help teach the new courses, and the university eventually hopes to fully transition the program to an online platform.

"Since this is the first program in the country, we have no idea what students' expectations will be and they won't know much about IoT," Dr. Akkaya said. "We will have to convince them they'll have a job once they graduate."

"We anticipate that by 2020, about 30 million devices will be connected through the IoT, and it will be integrated throughout different disciplines like energy, transportation, medicine, healthcare and agriculture," Dr. Akkaya said. "As more companies get into the business, they'll need to hire IoT specialists, and there will be many job opportunities for our students to go directly into the workforce."

"We are proud to lead in this field and provide our students the opportunity to be equipped for the technology-driven jobs of the future, FIU Provost Kenneth G. Furton said in a press statement. "The Internet of Things degree will allow our students to get and create great jobs, many of which don't exist today."
Florida International University offers first bachelor's in Internet of Things