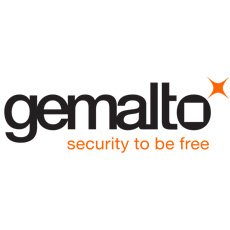 Future Electronics Announces New Franchise Agreement with Gemalto
Copyright © 2015-2016 IoT Business News – edited by VisiQuest.
Read all about the business side of the Internet of Things .
The new agreement for the Americas includes Gemalto's full portfolio, encompassing M2M products , cellular technologies, and IoT solutions.
Gemalto's proven automotive products meet ISO TS 16949 quality benchmarks for automotive excellence.
Future Electronics, a global leading distributor of electronic components, recently announced a new franchise agreement with Gemalto.

@imoyse: Future Electronics Announces New Franchise Agreement with Gemalto #iot #cloud
Future Electronics, a global leading distributor of electronic components, recently announced a new franchise agreement with Gemalto.

Gemalto, based in Amsterdam, is a world leader in digital security, delivering easy-to-use technologies that authenticate identities, encrypt and protect data in personal devices, connected objects, the cloud, and in between. The new agreement for the Americas includes Gemalto's full portfolio, encompassing M2M products, cellular technologies, and IoT solutions.

Matthew Rotholz, Vice President Marketing Future Connectivity Solutions, said:

Gemalto's Cinterion product line encompasses state-of-the-art IoT-optimized LTE modules and fully certified smart terminals which can be customized to suit the specific communications and cellular connectivity needs of virtually any application. The products integrate innovative technologies such as Java embedded processing, GNSS positioning (GPS/GLONASS), Cloud Agent technology and more. FTA and local network operator certifications ensure a swift approval process and all products comply with RoHS and WEEE environmental regulations for compliance with legislative directives. Gemalto's proven automotive products meet ISO TS 16949 quality benchmarks for automotive excellence.

"We launched the channel sales and distributor program to make it easier for M2M companies like Future Electronics to offer a complete, go-to-market portfolio to their customers without the complexity of working with multiple vendors," says Juan Carlos Lazcano, Head of M2M Sales for Americas at Gemalto. "Future can expand their M2M footprint delivering customers a breadth of value added services and wireless communication technology. Our Cinterion modules are able to support any need whether it's the network certification or configuration, bandwidth, size, ruggedization, or industry specific requirements."

Cinterion M2M terminals work out of the box to quickly and easily add M2M connectivity to smart enterprise applications. With minimal integration effort, terminals can be connected to applications via standard industrial interfaces. They are ideal for new M2M implementers and mid- to small-sized deployments offering benefits including: