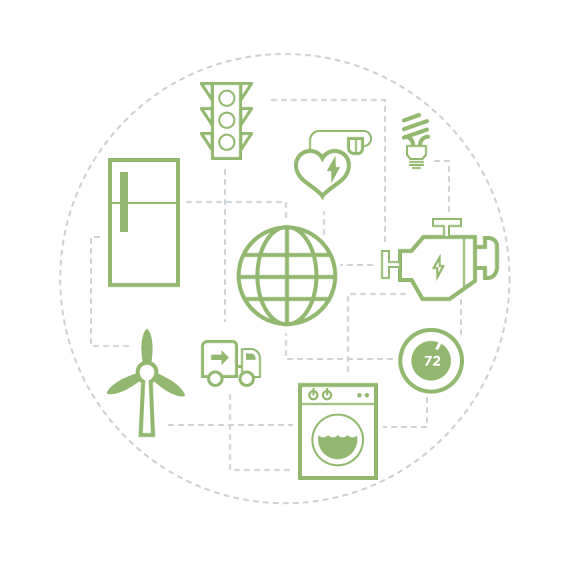 Know where your device and application will fail by simulating dozens, thousands or even millions of connections.
All the new functionalities, enabled by new protocols and networks, need to be properly validated and secured.
IoT success requires more than just a cool device – test and continuously monitor everything
The pressure to make the car a fully autonomous media center is putting a lot of pressure in the internal car network, which is the reason many car makers are moving to Automotive Ethernet and audio-video bridging (AVB) and time-sensitive network (TSN) protocols.
Provide network analysis tools just the traffic they need – not everything.
IoT success requires networks to be tested and continuously monitored with every device.

@IXIAcom: Got a handle on the Internet of Things things on your network? Some visibility can help
What do heart-rate monitors, electric cars, and nuclear power flow controllers have in common? They are all IoT devices. They have a simple processor, data connection, and designed to operate unattended.  They have no firewall to protect them.  

Your business reliance on IoT is growing. By 2017, Gartner expects that 50% of IoT devices will come from companies that are less than 3 years old. How thoroughly have you tested their reliability and security before you use them? We help manufacturers test devices and enterprises monitor their operations looking for rogue before it can impact business.  

Cars are starting look a lot more like computers on wheels, adding Wi-Fi, Bluetooth, and 4G connectivity to enable communication with phones, the Internet, and soon with the surrounding infrastructure. The pressure to make the car a fully autonomous media center is putting a lot of pressure in the internal car network, which is the reason many car makers are moving to Automotive Ethernet and audio-video bridging (AVB) and time-sensitive network (TSN) protocols. All these new functionalities, enabled by new protocols and networks, need to be properly validated and secured.

The popularity of Ethernet in IT has propelled new adoption in other industries such as Ethernet virtual connections (EVCs) for metro Ethernet access, professional audio-video installation, industrial control, and time/clock distribution. But the successful replacement of these existing purpose-built Ethernet networks requires significant enhancements that include new signaling protocols and traffic control mechanisms. How can you ensure that Ethernet enhanced for time sensitive networking (TSN) achieves the same level of performance and quality of the legacy connectivity, while allowing a converged IT and OT network?

IoT test starts in the lab where you push the limits of performance and capacity with realistic traffic. Know where your device and application will fail by simulating dozens, thousands or even millions of connections. Once you deploy, monitor the IoT application continously to ensure secure operation. 

Stress test your IoT application with Layer 2-7 protocol and application traffic. Push your application to its breaking point on user volume, traffic diversity, and attacks.

"Several of our mission-critical medical devices were unable to transmit critical alarms. Ixia helped us improve reliability, accelerating needed FDA regulatory approvals" – Vice President of Engineering, top 5 medical device manufacturer

"Automotive manufacturers and suppliers continue to adopt the AUTOSAR standard, and it's imperative that extensions like Ethernet meet this standard for performance and safety."