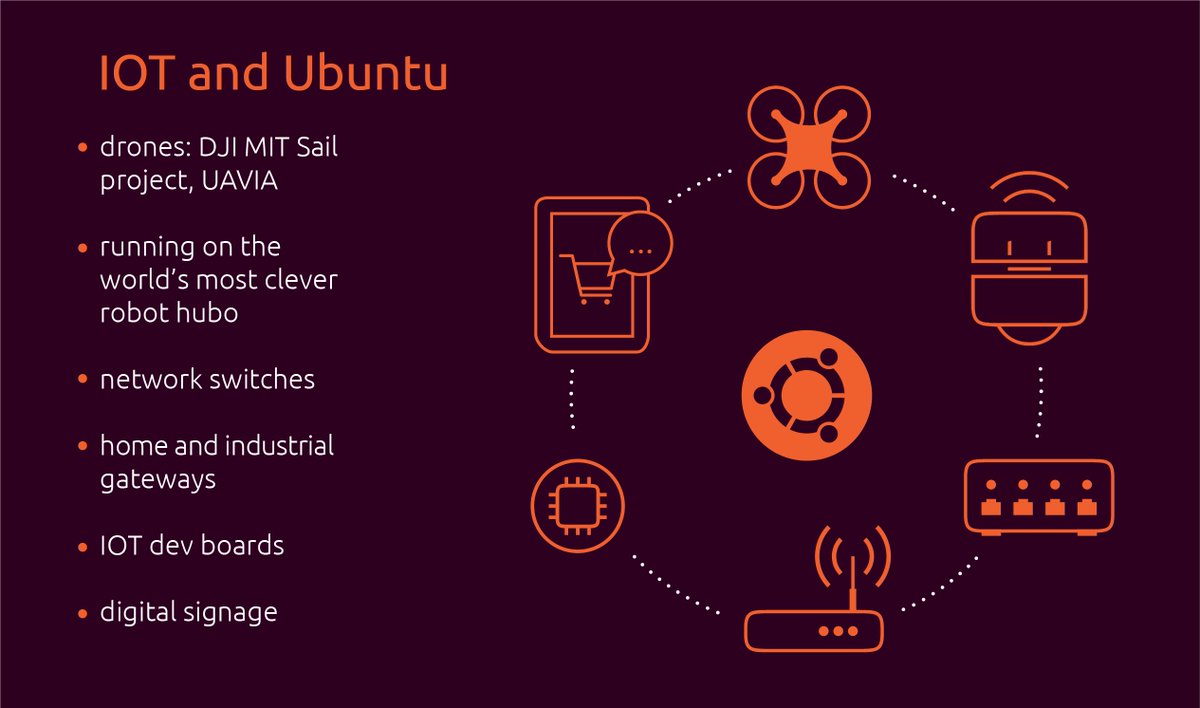 Ubuntu for the Internet of Things
Ubuntu Core, also known as Snappy, is a stripped down version of Ubuntu, designed to run securely on autonomous machines, devices and other internet-connected digital things.
A new, simpler application packaging system to make it easier for developers to build and maintain apps.
Atomic transaction upgrades for apps and the Ubuntu Core software itself, all of which can be rolled back if needed, for simple maintenance and upgrades.
More reliable and stronger security guarantees for apps and users.
With Ubuntu Core, you can develop a snappy app (or 'snap') on your laptop and then monetise it immediately, by publishing directly to the snappy store.
Read the full article, click here.
---
@ubuntu: "Helping to revolutionise aspects of your everyday lives with #Ubuntu Core – #IoT of Ubuntu:"
---
Choose snappy Ubuntu Core – the best performing version of Ubuntu for internet-connected devices in need of a totally secure, robust and lightweight OS.
---
Ubuntu for the Internet of Things