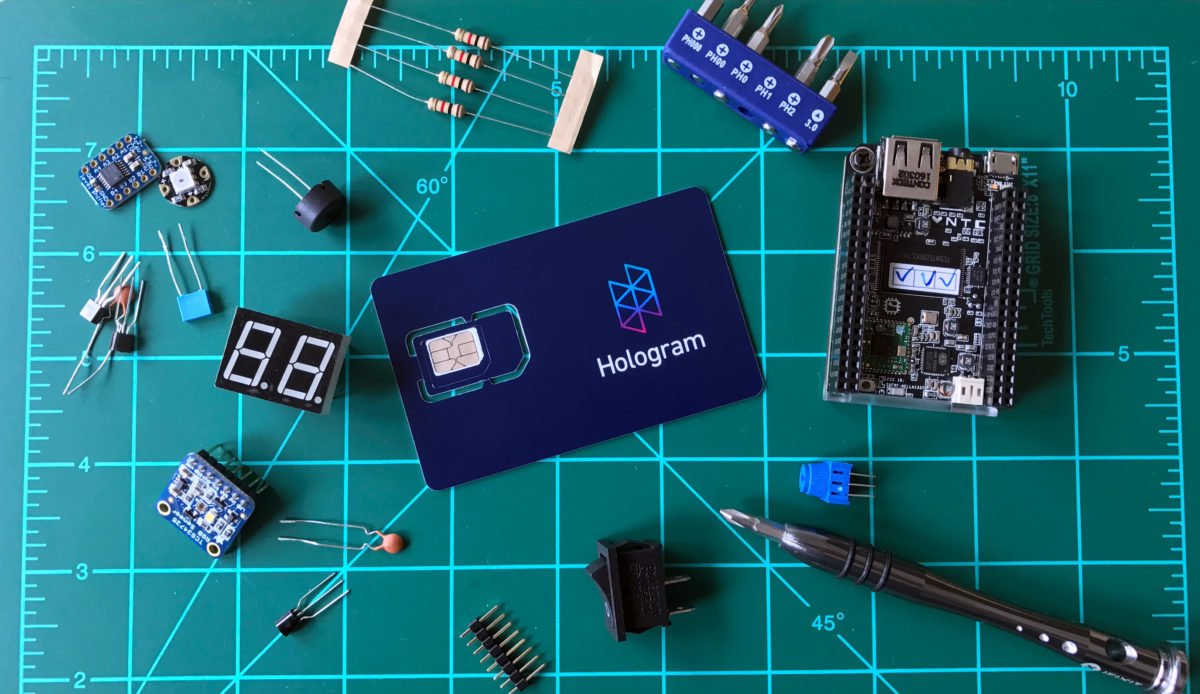 Hologram announces world's largest cellular IoT network
Hologram announced on Tuesday the world's largest global cellular network dedicated to Internet of Things (IoT) devices, capable of working on 600 cellular networks in 200 countries.Hologram has not revealed all of the supported networks, but said all U.S. carriers will work.See Also:BrickerBot malware will brick unsecure Internet of Things devices As part of the network upgrade, Hologram has added more price transparency, allowing customers to choose from a multitude of options, down to the kilobyte.
"Historically, cellular infrastructure has been expensive, rigid, and difficult to maintain making it challenging to adapt the needs of IoT," said Ben Forgan, CEO of Hologram.
"By applying modern software technologies to cellular, Hologram's software-defined network changes this paradigm.
"It allows us to greatly improve performance, cost, coverage and ease of use on a continuous basis, which in turn greatly expands the number of IoT applications that can take advantage of the ubiquity and security of a cellular connection."
Alongside the SIM card, customers can also use the company's cloud services, and customizable hardware solutions, also built for the Internet of Things.The Hologram approach, of using existing cellular networks to power IoT, is one of the more simple solutions, although some worry that IoT needs its own spectrum.
Hologram announced on Tuesday the world's largest global cellular network dedicated to Internet of Things (IoT) devices, capable of working on 600 cellular networks in 200 countries.

@globaldatamaker: Hologram announces world's largest cellular #IoT network.
#cio #infosec #smartcity –
Hologram announced on Tuesday the world's largest global cellular network dedicated to Internet of Things (IoT) devices, capable of working on 600 cellular networks in 200 countries.

Hologram has not revealed all of the supported networks, but said all U.S. carriers will work.

See Also:BrickerBot malware will brick unsecure Internet of Things devices

As part of the network upgrade, Hologram has added more price transparency, allowing customers to choose from a multitude of options, down to the kilobyte. In a press release, the company also said the new network is 'ultra-scalable' and offers enterprise-grade connection and diagnostics.

"Historically, cellular infrastructure has been expensive, rigid, and difficult to maintain making it challenging to adapt the needs of IoT," said Ben Forgan, CEO of Hologram. "By applying modern software technologies to cellular, Hologram's software-defined network changes this paradigm.

"It allows us to greatly improve performance, cost, coverage and ease of use on a continuous basis, which in turn greatly expands the number of IoT applications that can take advantage of the ubiquity and security of a cellular connection."

Hologram offers a free megabyte per month to new customers that want to test the platform, before becoming fully invested. Alongside the SIM card, customers can also use the company's cloud services, and customizable hardware solutions, also built for the Internet of Things.

The Hologram approach, of using existing cellular networks to power IoT, is one of the more simple solutions, although some worry that IoT needs its own spectrum. Sigfox created its own proprietary technology that uses the ISM radio band, which cordless phones, Bluetooth devices, and wireless computer networks sometimes use.

Wearable technology is about to expand into a whole new sub-market via your ear-holes with the advent of "hearables." And this new category of connected devices for your ears is beginning to make its mark on global markets. Experts predict that the hearables market could surpass $16 billion by 2020. A key component to the rosy… Read more »