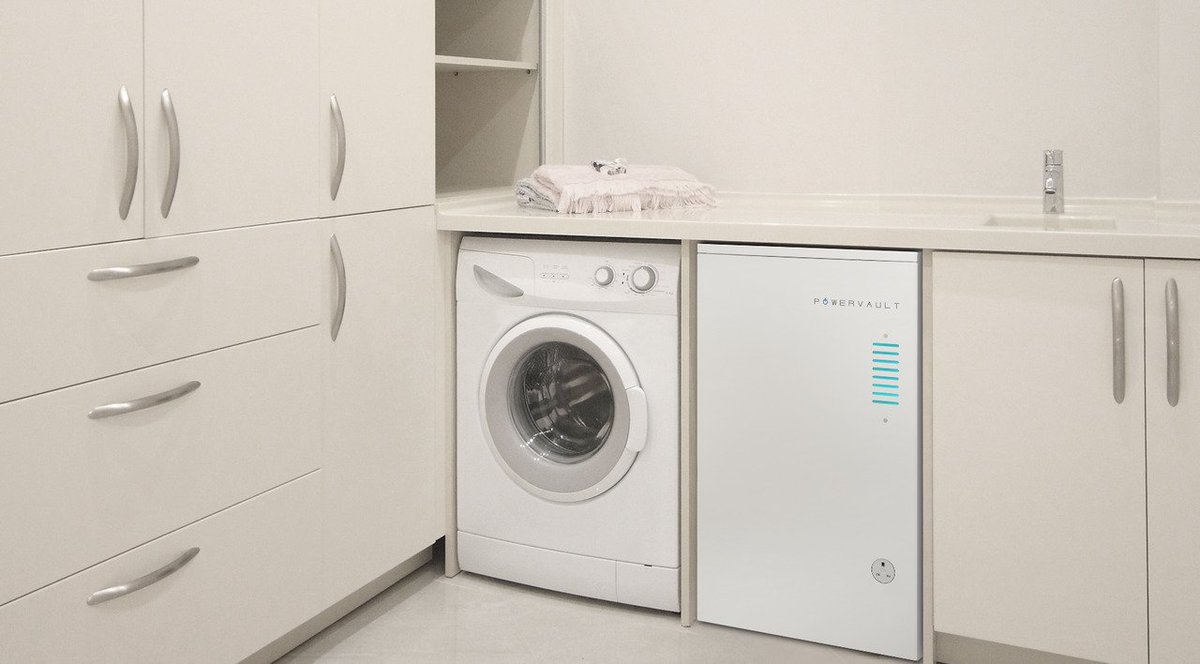 Renault and Powervault partner to power home battery units
Renault and Powervault partner to power home battery unitsPosted on June 10, 2017 in Industrial Energy storage firm Powervault has announced a supply partnership with Renault, aimed at reducing the cost of smart home battery units by 30 percent.The French automaker will supply 50 batteries from electric vehicles, as part of a trial to explore the performance of second life batteries in storage units.See Also: How San Leandro is using IoT to transform itselfMS Energy customers and schools in the South East of England will test the batteries.Powervault believes the reduction in cost and potential long-term savings could be the tipping point, pushing home energy storage to the mass market in the United Kingdom.
"The collaboration we are announcing today with these two household name brands – Renault and MS – is an important milestone on our journey towards achieving mainstream adoption of home energy storage," said Joe Warren, Managing Director of Powervault.
It's only a matter of time before a Powervault becomes as common in households as a dishwasher."
How it worksPowervault works by taking solar energy and storing it into batteries.
It also takes energy from the grid at off-peak times, reducing the cost of electricity in households without solar panels.The company expects to sell 30,000 Powervault units by 2020, on the back of the 842,000 solar panels which were installed in the past five years in Britain.
Energy storage firm Powervault has announced a supply partnership with Renault, aimed at reducing the cost of smart home battery units by 30 percent.

@RWW: How energy storage is coming home
#IoT #News #IIoT
Energy storage firm Powervault has announced a supply partnership with Renault, aimed at reducing the cost of smart home battery units by 30 percent.

The French automaker will supply 50 batteries from electric vehicles, as part of a trial to explore the performance of second life batteries in storage units.

See Also: How San Leandro is using IoT to transform itself

M&S Energy customers and schools in the South East of England will test the batteries.

Powervault believes the reduction in cost and potential long-term savings could be the tipping point, pushing home energy storage to the mass market in the United Kingdom.

"The collaboration we are announcing today with these two household name brands – Renault and M&S – is an important milestone on our journey towards achieving mainstream adoption of home energy storage," said Joe Warren, Managing Director of Powervault.

"Homeowners and brands are now looking to benefit from the smart power revolution. It's only a matter of time before a Powervault becomes as common in households as a dishwasher."

Powervault works by taking solar energy and storing it into batteries. The additional energy captured during the day is used throughout the night. It also takes energy from the grid at off-peak times, reducing the cost of electricity in households without solar panels.

The company expects to sell 30,000 Powervault units by 2020, on the back of the 842,000 solar panels which were installed in the past five years in Britain.

Smart home startup Roost has announced its entry into the water leak detector market on Wednesday with a new product, the Smart Water and Freeze Detector. The new device, unveiled at CE Week in New York City, is able to identify a water leak and can also detect frozen pipe water damage, mold and mildew… Read more »

Feeling tired at the wheel? State Farm might have the solution. The insurance firm has received a new patent designed to keep sleepy, distracted, or drunk drivers awake through a series of vibrations and pokes from wearable devices. The system would be able to run diagnostics on the driver before stepping into the car, and… Read more »