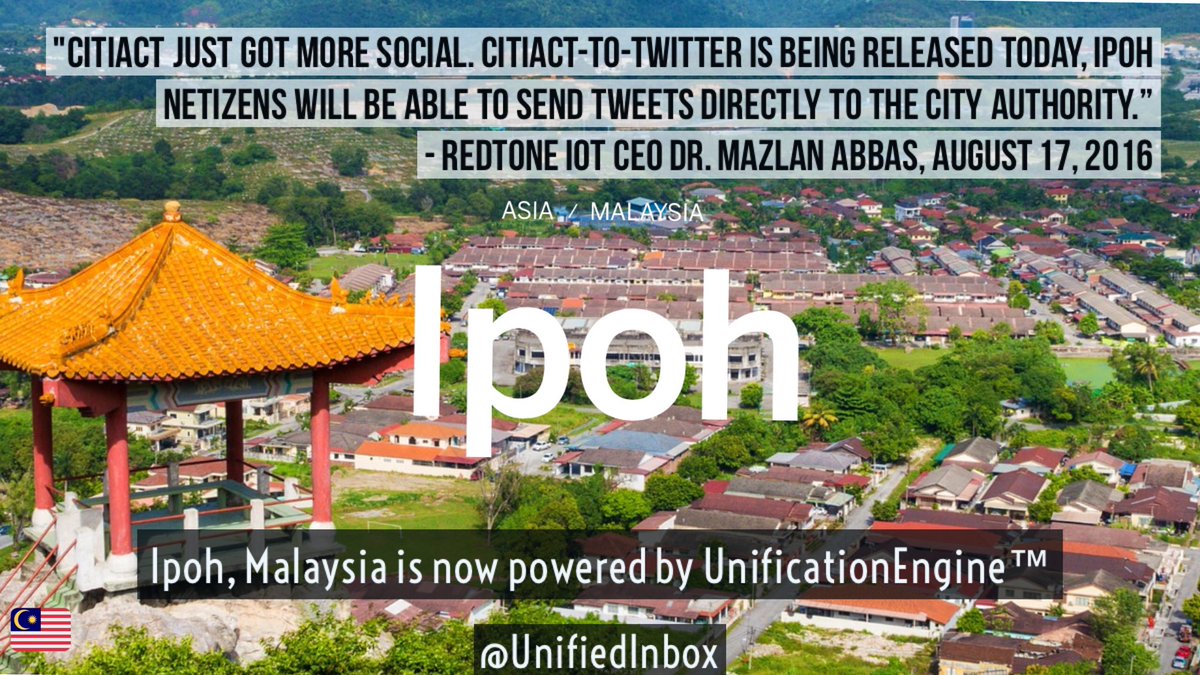 CitiAct-to-Twitter: Getting More Social with Majlis Bandaraya Ipoh (MBI)
You are commenting using your Facebook account.
Ipoh netizens can use CitiAct-to-Twitter today
Post was not sent – check your email addresses!
Since MBI also have an email address, a copy of the report will also be sent to this channel.
Read the full article, click here.
---
@tobyruckert: "HOW is #Ipoh, #Malaysia using #IoT? Through @REDtoneIOT's #CitiAct – ! 🇲🇾 #smartcities"
---
  IPOH: CitiAct is getting more social when a new feature called CitiAct-to-Twitter is released today with Ipoh netizens will have their first Tweets to their City Authority. Since Ipoh City Council also have an email aduan[at]mbi.gov.my, a copy of the report will be sent to this email address through the recently launched feature called CitiAct-to-Email.  If…
---
CitiAct-to-Twitter: Getting More Social with Majlis Bandaraya Ipoh (MBI)