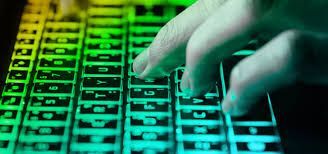 How To Build A Cybersecurity Strategy For 2017
Traditional cybersecurity approaches revolved around the medieval concept of "protecting the crown jewels" – a concentric circle view of layered security focused on protecting the important data at the center through successive layers of defenses such as application, host-based, network (internal and external perimeter) and physical controls.
Companies have the most control over devices that they purchase, configure and issue to users.
But as consumer-driven technology drives new devices and systems, organizations are losing control over devices their users and network interacts with.
More often than not, companies fail at deploying traditional security controls to "nodes" connecting to their network.
Context helps a company understand what a device is, whether it can be trusted, and how the network can interact with it.
In a rapidly changing technology landscape, the mindful decentralization of your organization's security controls becomes an asset. This allows for a more customized approach to security in the face of new technologies and more vectors over which you have less control.

@SpirosMargaris: How To Build A #Cybersecurity Strategy For 2017
#IoT #fintech #insurtech #IoT
Quote of the Day

It's better to make mistakes while trying something new than not try anything at all.