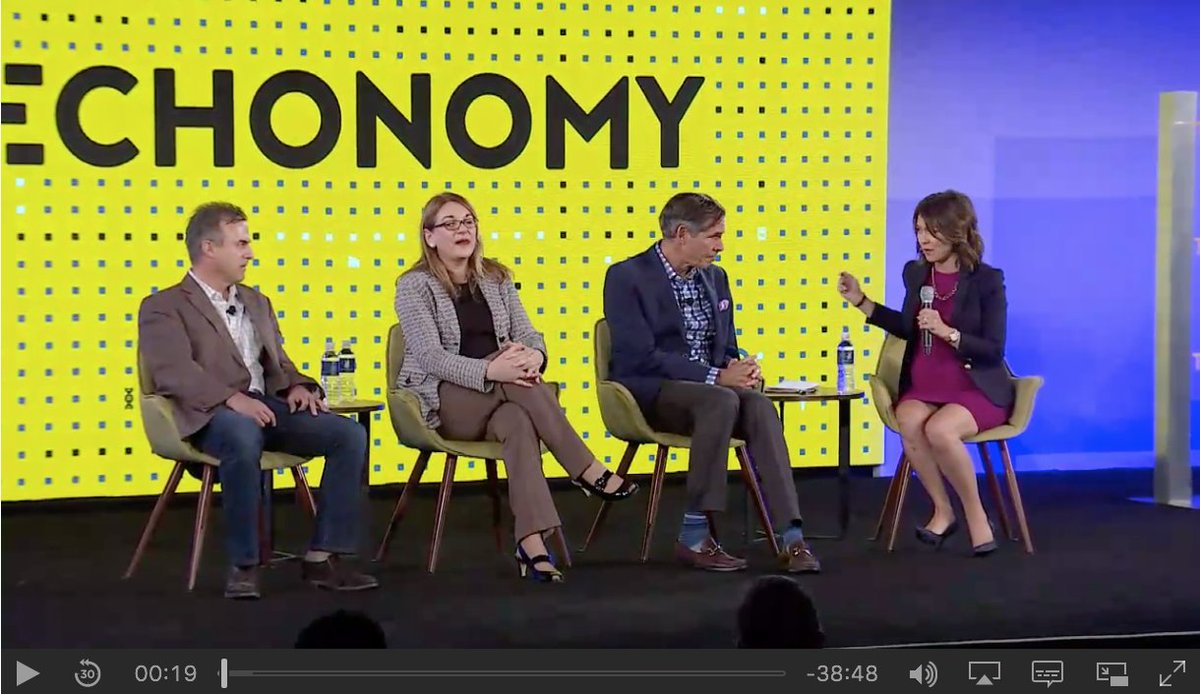 How Vast an Internet of Things?
Kevin Bandy Senior Vice President, Chief Digital Officer, Cisco
Will Weisman Vice President and Executive Director, Conferences, Singularity University
Chief Algorithms Officer, Stitch Fix
Senior Vice President & General Manager of Healthcare Information Technology (HIT), Philips
Roger Pilc Executive Vice President and Chief Innovation Officer, Pitney Bowes
Techonomy16 conference in Half Moon Bay, California, Thursday, November 10, 2016. (Photo by Paul Sakuma Photography) www.paulsakuma.com

@EricTopol: How vast is the internet of things? our panel @techonomy w/ @emilychangtv @IoTthatMatters
As the IoT connects more and more, business and industry will reshape products and services to create a more intuitive and efficient world. What are the wildest ideas that may emerge? Where will the benefits appear? Is there anywhere the IoT can't reach?