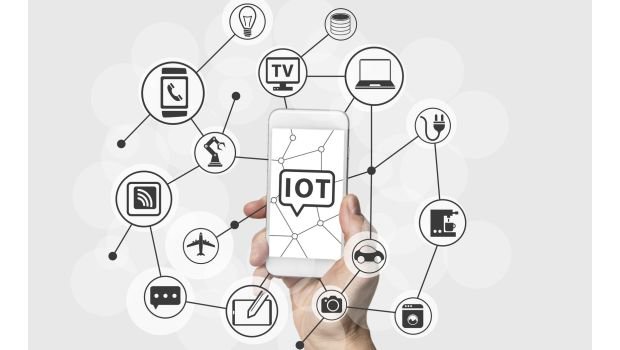 HPE's Aruba: More Industries Exploring IoT, Realizing Benefits
"The Internet of Things: Today and Tomorrow" report delves into specifics such as IoT by industry, prevalent use cases and the benefits realized based on the use cases with industries.
While companies across these industries aren't timid about venturing into IoT and report better-than-expected benefits from IoT initiatives, or an average of 11 percent disparity between actual benefits gained (as per two key performance indicators: business efficiency and profitability) versus originally expectations globally, there's also a good amount of fumbling around in the dark, or lack of understanding exactly what IoT means to their business, and a healthy amount of "security insecurity" — as 84 percent of respondents admitted to experiencing IoT-related security breaches.
"I view this as that first step that a partner would take to see that IoT opportunity is real and that they need to understand which areas of opportunity are going to be most impactful to their business — looking at industries, solutions and use cases," Chris Kozup, vice president marketing at Aruba, told us.
Here are some of the report findings on IoT initiatives by industry, use cases and benefits:

Enterprise: According to the survey, 72 percent of companies have introduced IoT devices and sensors – such as air conditioning and lighting systems (56 percent) to personal mobile devices (51 percent) – into the workplace.

Industrial: With a 62 percent adoption rate, the industrial sector reports that IoT reduces risk and downtime.
Security is the biggest concern about IoT adoption, notes HPE's Aruba.

@ModernMsp: #HPE @arubanetworks report: U.S. understanding of #IoT could be better.
The Internet of Things (IoT) has real momentum with business adoption of IoT expected to reach 85 percent by 2019 – up from 57 percent currently.

That's according to a global study released on Tuesday by Aruba, a Hewlett Packard Enterprise (HPE) company. But that's not all. "The Internet of Things: Today and Tomorrow" report delves into specifics such as IoT by industry, prevalent use cases and the benefits realized based on the use cases with industries.

The research is based on 3,100 line-of-business (LOB) and IT professional respondents from 20 countries. Company size was 500+ employees, or midsize to large enterprises. Industry sectors in the report include: health care, retail, industrial/manufacturing, smart building and smart city.

While companies across these industries aren't timid about venturing into IoT and report better-than-expected benefits from IoT initiatives, or an average of 11 percent disparity between actual benefits gained (as per two key performance indicators: business efficiency and profitability) versus originally expectations globally, there's also a good amount of fumbling around in the dark, or lack of understanding exactly what IoT means to their business, and a healthy amount of "security insecurity" — as 84 percent of respondents admitted to experiencing IoT-related security breaches.

Before delving into the report findings, it's important to focus on what the Aruba study results mean to partners.

"I view this as that first step that a partner would take to see that IoT opportunity is real and that they need to understand which areas of opportunity are going to be most impactful to their business — looking at industries, solutions and use cases," Chris Kozup, vice president marketing at Aruba, told us. "I think IoT is the next big opportunity for partners and they need to begin building a practice, but they need to do it wisely because the IoT domain is vast," he added.

Here are some of the report findings on IoT initiatives by industry, use cases and benefits:

Enterprise: According to the survey, 72 percent of companies have introduced IoT devices and sensors – such as air conditioning and lighting systems (56 percent) to personal mobile devices (51 percent) – into the workplace.

The leading IoT use case in the enterprise is indoor location-based services — and also remote monitoring of utilities. More than 78 percent of organizations report that the introduction of IoT into the workplace has improved the effectiveness of their IT team, while 75 percent report increased profitability.

Industrial: With a 62 percent adoption rate, the industrial sector reports that IoT reduces risk and downtime. IoT devices are used as chemical sensors (62 percent) and picking systems (46 percent). IoT plays a big role in monitoring and maintaining operating infrastructure, according to 31 percent of respondents.

In the industrial sector, IoT adoption is tied to increases in business efficiency (83 percent), innovation (83 percent) and …
HPE's Aruba: More Industries Exploring IoT, Realizing Benefits