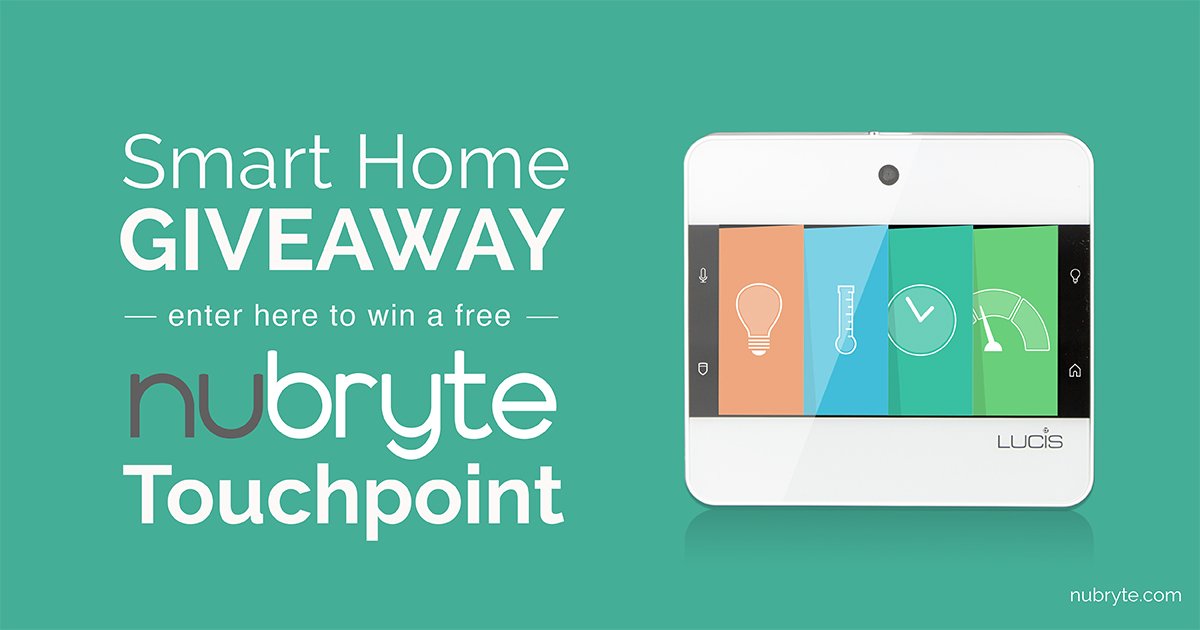 WIN a NuBryte Smart Home!
WIN a NuBryte Smart Home!
Learn more about the must-have features NuBryte will bring to your life, and how easy it is to install NuBryte into your home.
Enter below for your chance to bring the NuBryte Smart Home experience to your home…
and get instant access to home security, smart lighting, wifi home intercom, family calendar, and energy monitoring.
Want to win a FREE NuBryte Touchpoint ?
Read the full article, click here.
---
@Nubryte: "I want a smart home! Enter to #WIN a FREE NuBryte! #EnterToWin #giveaway #contestalert"
---
NuBryte is an all-in-one smart home technology designed to manage lighting, security, energy monitoring and communication for households. Replacing a standard light switch terminal, NuBryte becomes a touchpoint for active families.
---
WIN a NuBryte Smart Home!