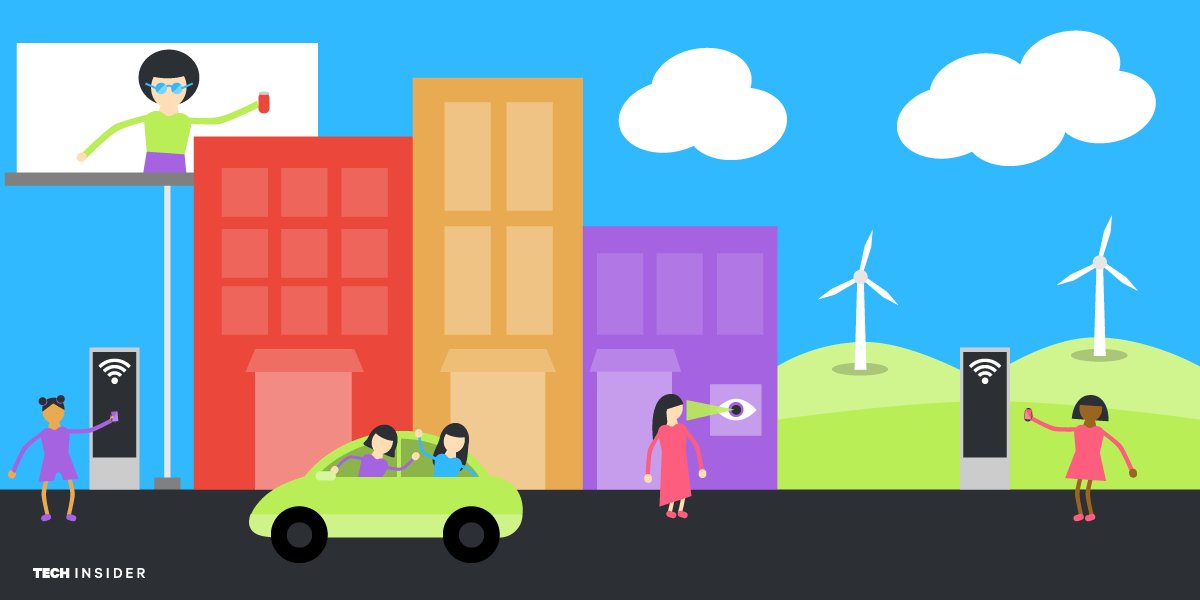 Google City: Imagining a city from the internet up
The company that started as a search engine could someday create a city.
We decided to take the plans a step further, envisioning what an entire Google City could look like.
In the cities, which will be selected as part of the $40-million Smart Cities competition , Google will build up infrastructure for driverless cars, data sensors, connected vehicles, and public WiFi.
Google declined to give us input on what its city might look like, so we drew ideas from Brooks Rainwater , the Director of the City Solutions and Applied Research Center at the National League of Cities, as well as Google's existing projects and investments .
Google's parent company, Alphabet Inc., recently announced its intentions to build a "Smart City" within one or more existing cities across the US.
Read the full article, click here.
---
@evankirstel: "If Google built a city, it might look like this on @techinsider #Iot #smartcity"
---
Step one: Install internet everywhere.
---
Google City: Imagining a city from the internet up