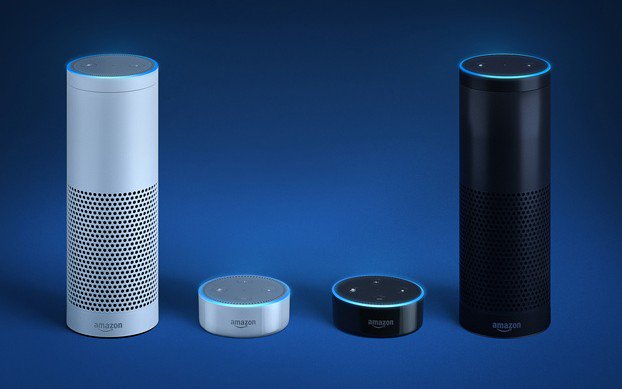 IFTTT Is Now a Free-for-All for Innovation
IFTTT has just opened its platform to thousands of individual developers with a new, free Maker tier allowing anyone to sign-up and build and publish Applets with more than 430 service APIs that are currently on the platform.
It follows the release of a comparable service in November 2016 to enable partners of IFTTT to build and publish their own Applets that trigger multiple actions.
However, what IFTTT has been able to do with their partner tier program is make engaging use cases for automation, particularly in the area of home automation and IoT.
While the ability to integrate an API and build out endpoints into custom triggers and actions is still reserved for IFTTT partners, IFTTT sees the Maker tier as a way to nurture and encourage up-and-coming developers.
Now that the Maker tier has official launched, partners and users will begin to see, and be able to turn on, new Applets by Makers on ifttt.com and in the IFTTT app.
IFTTT has just opened up its platform with a new Maker tier. Home automation devs can now use 400+ service APIs to make their own Applets that others can use.

@craigbrownphd: IFTTT Is Now a Free-for-All for Innovation #IoT #Cloud #BigData
IFTTT has just opened its platform to thousands of individual developers with a new, free Maker tier allowing anyone to sign-up and build and publish Applets with more than 430 service APIs that are currently on the platform. It follows the release of a comparable service in November 2016 to enable partners of IFTTT to build and publish their own Applets that trigger multiple actions. IFTTT is also unveiling a brand new Applet tool: filters. Makers and partners can now build Applets that work with Javascript filter code. This opens up an entirely new set of use cases, from conditionals to randomization. I spoke Anne Mercoglian, VP of marketing to learn more. She explained:

"We're building for two audiences: We're committed to making IFTTT really easy to use for anyone. You can come to the site or download the app and explore Applets that are ready for you to connect and turn on. Even someone who doesn't have any connected home devices can find Applets that work with the New York Times, eBay, their smartphone, their social media services, etc. For developers, we know there's a desire for more complex tools and robust features, which is why we're opening up the platform to Makers."

The new Maker tier has led to some interesting customized use cases, according to Mercoglian:

"Our beta has been small, but we're seeing some interesting themes. One of them is people mirroring a multi-action Applet built by a partner, but customizing it to their specific use case. For example, an Applet may work with Hue bulbs, Garageio, and Nest. A Maker can now say, "Great, but I have LIFX, not Hue," and easily re-create it and publish it, adding another use case for the partner and enabling a custom solution for themselves and anyone else like them.

Another theme is using filter code to timebox when an Applet runs — so making sure an Applet only runs on weekdays, or from 9-5, or only after 10 pm on the weekend, etc. People have asked for this kind of custom scheduling for years, and we're excited to see them start to employ it."

Bringing Automation to the Masses?

IFTTTT are certainly not the first company to deploy automation recipes to web application tasks. Zapier has a reasonable market share whilst Microsoft Flow enables integration with Microsoft's own business tools and enterprise services such as MailChip, GitHub, and Salesforce. However, what IFTTT has been able to do with their partner tier program is make engaging use cases for automation, particularly in the area of home automation and IoT.

Home automation is one of the most popular consumer facets of IoT. Earlier this month Dominos Pizza announced a partnership with the IFTTT platform that lets customers use and create delivery-timed "hacks" with applets that can coincide with their pizza delivery tracker. This range from alerting you to the status of your pizza to turning on the porch light for your delivery person.

It's not life-saving stuff, but fun to try and accessible to many home tinkerers.

Makers who sign up for the new free tier will also be able to:

Onboarding Makers is a natural extension of the work IFTTT has invested in its platform since its launch. While the ability to integrate an API and build out endpoints into custom triggers and actions is still reserved for IFTTT partners, IFTTT sees the Maker tier as a way to nurture and encourage up-and-coming developers.

Now that the Maker tier has official launched, partners and users will begin to see, and be able to turn on, new Applets by Makers on ifttt.com and in the IFTTT app. Soon, partners will be able to feature Applets built by Makers on their service pages. This is a great opportunity for people working in IoT to gain the attention and interest of a wide range of hardware companies partnering with IFTTT including Phillips Hue, Honeywell, Bosch, and GE. Getting your applet seen by such big players in IoT could really create a huge career opportunity to a budding startup.

It'll be interesting to see what we can expect for the next big reveal from IFTTT, Mercoglian commented that they would be adding more powerful tools for Makers and partners who want to build with them.

"A part of that is evolving what Applets can do, but we have more in store with our platform and the embedded experience for partners." At any rate, this is a great offering from IFTTT and it will be great to see what innovative applets and partnerships develop from it.