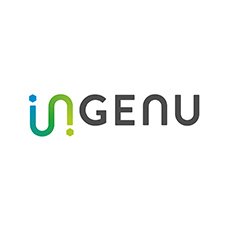 Ingenu and Vula Telematix Roll Out Machine Network Across South Africa
Flagship customer Drakenstein Municipality will provide energy services to Paarl, Cape Town region with Ingenu's RPMA Network .
Vula Telematix, an Ingenu Global Licensing Partner, is the exclusive provider of the Machine Network in South Africa and will be building out the nationwide RPMA® (Random Phase Multiple Access) network to serve the country's population of over 52 million.
Read all about the business side of the Internet of Things .
Ingenu is currently building out its Machine Network in the U.S. and is on pace to have 30 major markets covered by the end of 2016.
Flagship customer Drakenstein Municipality will provide energy services to Paarl, Cape Town region with Ingenu's RPMA Network.

@imoyse: Ingenu and Vula Telematix Roll Out Machine Network Across South Africa #iot #cloud
Flagship customer Drakenstein Municipality will provide energy services to Paarl, Cape Town region with Ingenu's RPMA Network.

Ingenu Inc.™, the pioneer in delivering connectivity exclusively to machines, and Vula Telematix, a leading provider of network solutions for South Africa's telecommunications and energy markets, today announced the availability of the Machine Network™ in the Western Cape region of South Africa.

Vula Telematix, an Ingenu Global Licensing Partner, is the exclusive provider of the Machine Network in South Africa and will be building out the nationwide RPMA® (Random Phase Multiple Access) network to serve the country's population of over 52 million.

This public IoT (Internet of Things) network is powered by Ingenu's patented RPMA communication technology, which provides robust, reliable connectivity across a variety of operating environments. The cities of Cape Town, Johannesburg and Pretoria will utilize the RPMA network to deliver smart grid and smart city services. RPMA services will expand to additional cities in the near future.

Vula Telematix, a wholly owned subsidiary of Vula Investments Group, is a provider of telecommunications and smart energy services to the technology industry in South Africa. The company has a rich heritage of delivering innovative and viable solutions to support the country's ongoing sustainability initiatives.

"The availability of the Machine Network to the Drakenstein Municipality in Paarl, Cape Town, will provide a multitude of smart energy services to its customers and will enable limitless opportunities for future smart city initiatives," said Agnat Max Makgoale, CEO of Vula Telematix.

Ingenu is currently building out its Machine Network in the U.S. and is on pace to have 30 major markets covered by the end of 2016. The company is also partnering with global strategic companies like Vula Telematix to build nationwide public networks specifically for IoT traffic in their respective countries.

"Vula Telematix has worked diligently to quickly deploy the Machine Network in South Africa and provide machine connectivity to this growing region," said John Horn, CEO of Ingenu. "The powerful RPMA network is uniquely designed to support existing IoT applications, with the longevity and capacity to accommodate growth. This enables IoT providers such as Vula Telematix to leverage the network and expand its customer ecosystem without the need for additional infrastructure investment."