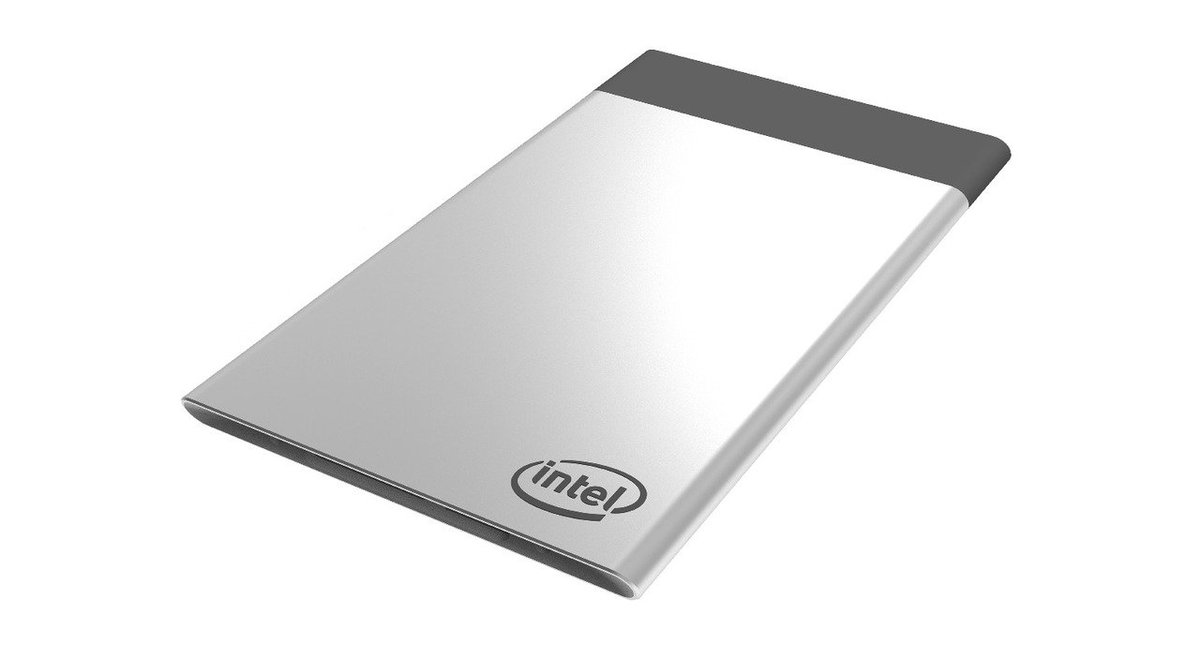 Intel launches modular Compute Card at CES 2017
Intel wants to change that, at the Consumer Electronics Show (CES) 2017 it announced the Compute Card, a modular computer that fits inside your pocket.The Compute Card comes with a CPU, GPU, RAM, flash storage, and wireless connectivity inside, enough to power most household machines.
The Compute Card can also connect and control HDMI and DisplayPort outputs, giving it a wide variety of functionality.Intel Compute Stick set to retireIntel plans to retire the predecessor to the Compute Card, the Compute Stick, sometime in 2018.
It will start working with consumer and commercial partners to build backdoors to remove the Compute Card from devices, without breaking the entire machine.We don't know the performance of the Compute Card, but Intel has said it will provide performance options ranging from Intel's low-power Atom range to the Core i5 and i7 processors found in high-end laptops and desktops.Intel also didn't announce a price for the Compute Card.
The chip maker is working with partners to bring the Compute Card to as many devices as possible—the partners include Dell, HP, Lenovo, and Sharp.The Compute Card could improve the lifespan of smart home devices, which would otherwise need to be replaced every two to three years.
For the low-power devices, it may cost less than $100 to keep the device going for another half decade, if the Compute Card proves an easy upgrade.
Each part of a computer has a different lifespan, but all too often once one part breaks, the entire unit needs to be scrapped for the newest model. Intel wants to change that, at the Consumer Electronics Show (CES) 2017 it announced the Compute Card, a modular computer that fits inside your pocket.

@RWW: Intel launches modular Compute Card at CES 2017:
#Tech #News #IoT #CES2017
Each part of a computer has a different lifespan, but all too often once one part breaks, the entire unit needs to be scrapped for the newest model. Intel wants to change that, at the Consumer Electronics Show (CES) 2017 it announced the Compute Card, a modular computer that fits inside your pocket.

The Compute Card comes with a CPU, GPU, RAM, flash storage, and wireless connectivity inside, enough to power most household machines. Intel wants it to be the computer that powers smart TVs, fridges, and other smart home appliances of the future.

See Also: Intel burned by Basis Peak users' burns

Instead of inserting the computer via HDMI, Intel has created a new USB-C extension that gives direct access to USB and PCIe buses. The Compute Card can also connect and control HDMI and DisplayPort outputs, giving it a wide variety of functionality.

Intel plans to retire the predecessor to the Compute Card, the Compute Stick, sometime in 2018. It will start working with consumer and commercial partners to build backdoors to remove the Compute Card from devices, without breaking the entire machine.

We don't know the performance of the Compute Card, but Intel has said it will provide performance options ranging from Intel's low-power Atom range to the Core i5 and i7 processors found in high-end laptops and desktops.

Intel also didn't announce a price for the Compute Card. It said there will be more information on specifications, availability, and pricing in June 2017. The chip maker is working with partners to bring the Compute Card to as many devices as possible—the partners include Dell, HP, Lenovo, and Sharp.

The Compute Card could improve the lifespan of smart home devices, which would otherwise need to be replaced every two to three years. For the low-power devices, it may cost less than $100 to keep the device going for another half decade, if the Compute Card proves an easy upgrade.

Could hybrid smartwatches bridge the gap between early adopters and regular people? That's the hope of  Sonny Vu, CTO for connected devices at Fossil Group. Vu detailed a plan to create a new generation of smartwatches in a panel discussion at Web Summit 2016. These smartwatches are actually hybrids which are as technically sophisticated than… Read more »

Intel has issued a recall of all Basis Peak watches, one month after Basis stopped production of the watch. The reason, as was given for ending production, is the Peak overheats far too often. Basis Peak owners are being warned to take off the watch, to avoid "burns or blisters on the skin surface". Most… Read more »