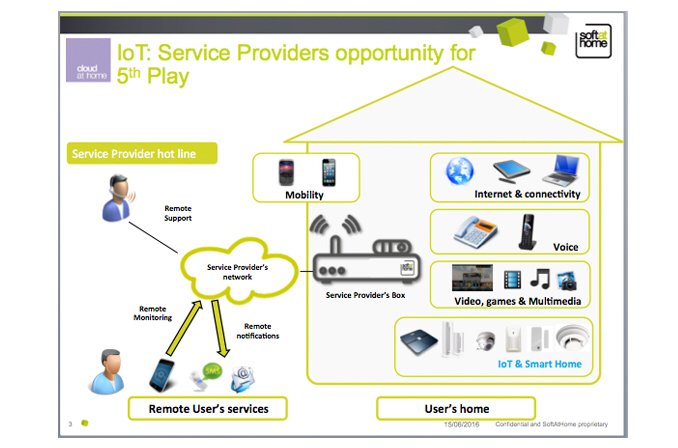 Internet of Things makes the world your home – Videonet
When the subject of IoT standards arises it is usually in the context of the second layer from the top, the service enabling framework.
Next up is the part most specific to IoT, the enabling service layer or framework within which all devices interoperate and exchange data.
Internet of Things makes the world your home
For all of this to happen there has to be a common environment for IoT services enabling all the devices to be discovered, interact, be managed and monitored, with ability to extract data from them as required.
The second group, the AllSeen Alliance, has a very similar mission to build a scalable framework for expanding IoT services but with a focus on interconnecting with existing environments rather than developing new standards.
Read the full article, click here.
---
@evankirstel: "Internet of Things makes the world your home #IoT #SmartHome"
---
The Internet of Things (IoT) may have started in the home with devices like smart thermostats but must bridge the interior with the outside world through integrated services to reach its full potential. With the smartphone becoming the primary portal into the IoT for most individuals, it is clear that mobile access must be supported wherever people are and not just indoors. Many emerging IoT services, such as eHealth, will be delivered via the smartphone and devices tethered to it, which again will only yield the full benefits given ubiquitous access. In addition many elements of emerging smart cities will interact and overlap with the smart home, driving services and networks that embrace all connected objects wherever they are.
---
Internet of Things makes the world your home – Videonet