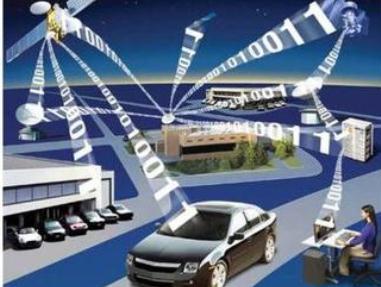 Internet Of Things 'Pollutants' & The Case For A Cyber EPA
The October attack on Dyn demonstrated how an attacker can easily exploit unsecured IoT devices to affect a large portion of the Internet.
Blocking a manufacturer's devices from networks would put a damper on the company's revenue and probably make it a little more amenable to securing their devices properly.
The Online Trust Alliance has drafted an IoT Trust Framework , a set of security and privacy principles for device manufacturers.
The first steps to address the issue of unsecure IoT devices are in process.
With broadly distributed IoT devices, the risk of harm to others is now an everyday issue.
Recent IoT-executed DDoS attacks have been annoying, not life threatening. Should device makers be held liable if something worse happens?

@imoyse: Internet Of Things 'Pollutants' & The Case For A Cyber EPA #security
Recent IoT-executed DDoS attacks have been annoying, not life threatening. Should device makers be held liable if something worse happens?

This fall, we saw how fragile the cyberworld can be when faced with large-scale distributed denial-of-service (DDoS) attacks. First, we saw an attack on Brian Krebs' website, followed closely by a larger attack on French ISP OVH. Both attacks were executed through a botnet that deployed a massive number of Internet of Things devices, including internet-connected cameras and DVRs.

On October 14, the attack code (named Mirai) was posted on HackForums.net. A week later, it was used against Dyn, a New Hampshire-based DNS service provider. The attack initially slowed, then effectively blocked access to Dyn's services and Web traffic to sites such as Twitter, Okta, GitHub, and Etsy. With an estimated load of 1.2 Tbit/s, the attack may have been the largest DDoS attack ever. But with the code now available to anyone, what's next?

To the organizations affected by the Dyn attack, the costs were "only" lost revenue from delayed/deferred sales, advertising, and potential service-level agreement violations. To the rest of us, the Dyn attack was an annoyance, but not life threatening. But what if the sites affected had been providing power generation or healthcare services such as remote surgery? 

The Environmental Protection Agency restricts emissions from power plants into the atmosphere, from factories into waterways, and from lead paint in homes. The regulations aren't there to punish companies but to protect the environment for all stakeholders by minimizing pollutants. Putting toxic chemicals into a river can hurt those who use it for recreation, drinking water, or agriculture.

Similarly, we're seeing that the owners of IoT devices aren't the only ones who are at risk of an exploit. It's all of us. By virtue of the damage unsecure IoT devices can potentially cause the critical infrastructure, they could similarly be considered to be "pollutants" and their manufacturers made legally liable, similar to how environmental polluters are treated. With broadly distributed IoT devices, the risk of harm to others is now an everyday issue.

The federal government depends on a reliable internet as much as the rest of us. Ensuring its high availability is in the national interest. At what point are companies that put the internet at risk held accountable for the damage their inattention has caused? Will it take a cyberattack that results in massive loss of life or extensive damage to critical utilities?

The Case for Damages

If the next Mirai attack affects first responders, healthcare providers, or non-Internet portions of the critical infrastructure, IoT device manufacturers should make sure they have good lawyers and plenty of money, because the legal justification for damages is pretty clear.

"Due care" refers to what an entity has done to reasonably ensure that no harm will come to others from their actions. To use the due care standard, a reasonable company would not build and sell a car without brakes. Not only would the driver be at risk, but so would those sharing the road with him. A company that sold brakeless cars could anticipate being sued to extinction.  

Does the due care standard apply to devices affected by Mirai? 

The attacks were made possible by a fundamental design flaw. They relied on the fact that manufacturers and users of these devices are often clueless about fundamental security activities. In this case, the attackers enlisted IoT devices that used default usernames and passwords. Worse, it appears from Krebs' description that the devices can be co-opted via Telnet and SSH commands even when a user changes the password.

When a device is designed so carelessly and floods into an environment where it can do harm to others, it's reasonable to argue that these IoT manufacturers have failed to exercise due care. Before the lawyers get called in, however, an alternative should be considered.

Where Do We Go from Here?

Hopefully, we handle this with industry standards and self-policing. The first steps to address the issue of unsecure IoT devices are in process. The Online Trust Alliance has drafted an IoT Trust Framework, a set of security and privacy principles for device manufacturers. 

Less-invasive measures are also being contemplated by the federal government that would allow industry participants to exercise greater control. Senator Mark Warner has asked the Federal Communications Commission for guidance on how ISPs can respond while complying with the Open Internet Order, which prohibits denying non-harmful devices access to ISP networks. Blocking a manufacturer's devices from networks would certainly put a damper on the company's revenue and probably make it a little more amenable to securing their devices properly. The EU is also contemplating security standards and labeling, which could put accountability on the table.

As annoying and monetarily damaging as the Dyn DDoS attack was, we should be glad for the wake-up call. We are all increasingly dependent on the Internet, not only for commerce but for communications and, increasingly, for our safety. The October attack on Dyn demonstrated how an attacker can easily exploit unsecured IoT devices to affect a large portion of the Internet. If this problem is left unaddressed, the next IoT cyberattack may affect critical communications or our power generation infrastructure. We can't afford to let that happen.

Mike Pittenger has 30 years of experience in technology and business, more than 25 years of management experience, and 15 years in security. At Black Duck, he is responsible for strategic leadership of security solutions, including product direction. Pittenger's extensive … View Full Bio