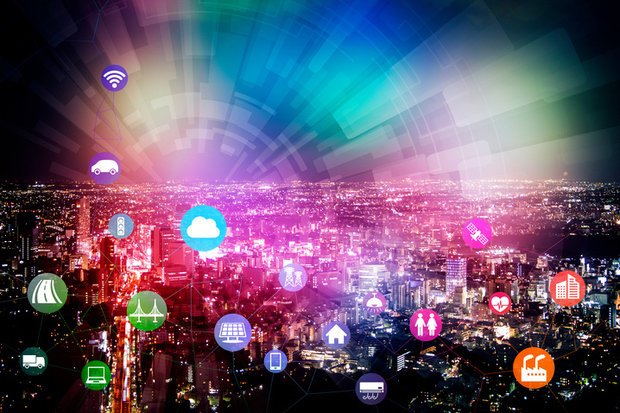 IoT Spending to Grow at annual rate of 18%
Management consulting firm Zinnov has released its 2017 Zinnov Zones for IoT technology services.
Industrial, automotive, and energy/utilities verticals are the biggest spenders, combining to contribute over 45 percent of total IoT technology spending.
[ Related: A Tale of Two Industrial IoT Standards: DDS and OPC-UA ]
"North America continues to lead the IoT technology spend, accounting for 40 percent of the current global spend, while India is addressing 44 percent of the total outsourced market.
With the increasing focus on IoT, Service Providers are making IoT a dedicated PL, exploring newer engagement models, and strengthening end-to-end expertise across the IoT value chain through internal investments, or through acquisitions and partnerships," said Sidhant Rastogi, Partner Practice Head, Zinnov.
Strong managed services competency will additionally help Service Providers win large end-to-end IoT projects," Rastogi said
Services to drive IoT spending
Of the total IoT technology spending, $78 billion is spent on IoT services alone.
Overall IoT spending stands at $140 billion in 2017, will reach $322 in 2022.

@OT_TheMcompany: #IoT spending to grow at annual rate of 18 percent. @RTInsights
Management consulting firm Zinnov has released its 2017 Zinnov Zones for IoT technology services. These ratings are designed to enable business leaders to make informed decisions about their Internet of Things (IoT) product and service deployments.

According to the report, IoT spending currently stands at $140 billion in 2017 and is expected to grow at a rate of 18 percent to $322 billion by 2022. Industrial, automotive, and energy/utilities verticals are the biggest spenders, combining to contribute over 45 percent of total IoT technology spending.

[ Related: A Tale of Two Industrial IoT Standards: DDS and OPC-UA ]

"North America continues to lead the IoT technology spend, accounting for 40 percent of the current global spend, while India is addressing 44 percent of the total outsourced market. With the increasing focus on IoT, Service Providers are making IoT a dedicated P&L, exploring newer engagement models, and strengthening end-to-end expertise across the IoT value chain through internal investments, or through acquisitions and partnerships," said Sidhant Rastogi, Partner & Practice Head, Zinnov.

[ Related: Why the Industrial IoT Needs an Open-Source Edge Platform ]

"The core of IoT Technology Services will move towards buying and selling outcomes and not just technology. The focus on data sciences will thus increase multifold. Strong managed services competency will additionally help Service Providers win large end-to-end IoT projects," Rastogi said

Of the total IoT technology spending, $78 billion is spent on IoT services alone. That's expected to grow by 19 percent year to year and reach $190 billion by 2022. A survey of 200 service providers revealed that the top 20 service providers cover 76 percent of the market.

According to the company's announcement, other key insights include the following: