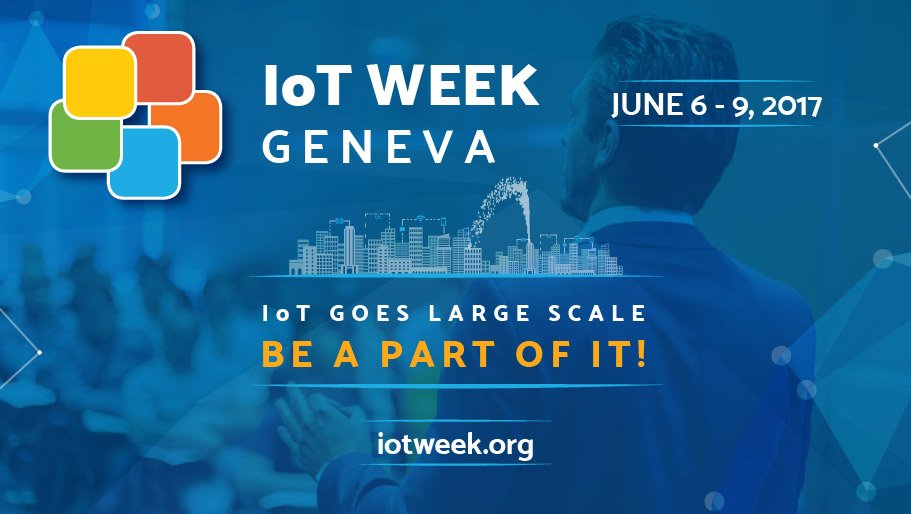 IoT Week 2017 opens dialogue on interconnected future – ITU News
IoT Week is an international conference that gathers IoT experts, researchers, and industry leaders to discuss the latest technologies, industry and market evolution.
Working with ITU and the UN system, the IoT Week will discuss the adoption of the International Declaration on the Internet of Things for Sustainable Development to help accelerate the United Nation's 17 Sustainable Development Goals.
The IoT Week will host sessions and workshops dedicated to exploring the contributions of IoT technologies in areas such as smart cities, climate change, agriculture, and biodiversity.
The IoT Week has dedicated a whole track of sessions to address the emerging trends and threats related to security and privacy.
In a special video message to IoT Week participants, Vinton G. Cerf, vice president and Chief Internet Evangelist for Google, called attention to the three most important problems: safety, security, and privacy.
Latest technology and telecommunications news for technology leaders

@ITU: #IoTweek 2017 opens dialogue on interconnected future
The 7th annual Internet of Things Week (IoT Week) is taking place in Geneva from June 6th to 9th, 2017. IoT Week is an international conference that gathers IoT experts, researchers, and industry leaders to discuss the latest technologies, industry and market evolution.

The four-day event, which began yesterday, is co-organized by the IoT Forum, the International Telecommunication Union (ITU), the University of Applied Sciences Western Switzerland (HES-SO), and Mandat International. Over 200 sessions and activities will take place over the next few days including plenary sessions, panel discussions, workshops, exhibitions and the Hackathon.

Working with ITU and the UN system, the IoT Week will discuss the adoption of the International Declaration on the Internet of Things for Sustainable Development to help accelerate the United Nation's 17 Sustainable Development Goals. The IoT Week will host sessions and workshops dedicated to exploring the contributions of IoT technologies in areas such as smart cities, climate change, agriculture, and biodiversity.

IoT connectivity offers a wide-range of benefits and it is being integrated into every aspect of our society including healthcare, agriculture, and transportation. While seizing the opportunities that come with IoT applications, it is crucial to protect our society from turning into a breeding ground for cybercrime. As IoT pervades our lives, security and privacy have become increasingly important.

The IoT Week has dedicated a whole track of sessions to address the emerging trends and threats related to security and privacy.

In a special video message to IoT Week participants, Vinton G. Cerf, vice president and Chief Internet Evangelist for Google, called attention to the three most important problems: safety, security, and privacy.

"Safety is accompanied by security and privacy… so these three issues have to be quite important." — Vinton G. Cerf, Google

The conference will also delve into more specific topics regarding personal data protection, emerging trends in encryption and authentication, and the impact of new regulations on IoT, including the newly adopted European General Data Protection Regulation (GDPR).

In parallel to IoT Week 2017, the Global IoT Summit (GIoTS), an IEEE conference, kicked off Tuesday with an opening keynote on IoT-based solutions and vision. The conference gathers researchers from cross-disciplinary areas to address challenges share practices in the emerging field of IoT.

GIoTS issued a Call for Papers at the end of 2016. The peer-reviewed scientific articles will be presented over the course of the next four days, along with industry sessions.

GIoTS will also address the challenges and explore the contributions and social impact of IoT technologies. "The goal of IoT is not about the devices but how it's going to increase efficiency and better our lives," said Geoff Mulligan, Founder & Chair of the LoRa Alliance, in the keynote address.

By Nicole Jao, ITU News
IoT Week 2017 opens dialogue on interconnected future – ITU News