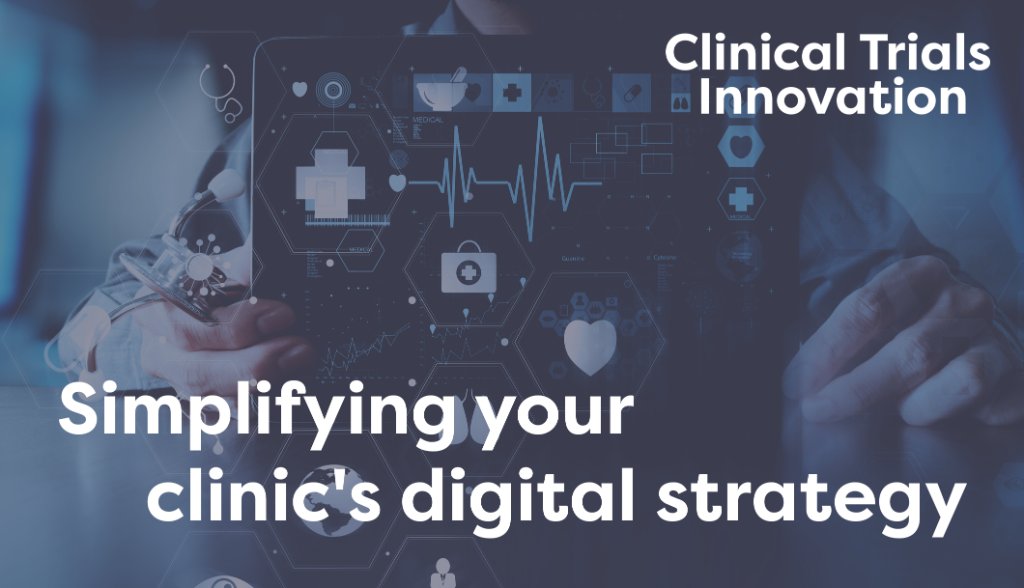 Simplifying your clinic's digital strategy
With the digital healthcare landscape changing so rapidly, the clinical trials process has to evolve to maximize all the mobile smarts at its fingertips to recruit and engage patients.
Since 2004, Tim Davis' Exco InTouch, now part of ERT, has been working with the pharmaceutical industry to collect data from patients participating in clinical research.
Mobile technology and wearables have been hailed by many as the golden future for operational efficiency and patient retention in clinical studies.
A: The clinical trial process is way behind any of this technology, so you need to consider what part of it will be changed by digital mapping and mobile strategy.
The patient will not distinguish between these different parts of the clinical trial process.
Digital engagement expert Tim Davis offers advice on how to create a flexible clinical mobile strategy that will benefit the patient, study sponsors and investigators.

@ClinTrials365: Is the clinical trial process "way behind" in terms of #mhealth, #IoT & #wearables? #apps
With the digital healthcare landscape changing so rapidly, the clinical trials process has to evolve to maximize all the mobile smarts at its fingertips to recruit and engage patients. Since 2004, Tim Davis' Exco InTouch, now part of ERT, has been working with the pharmaceutical industry to collect data from patients participating in clinical research.

It has engaged with over one million patients across 97 countries, over 26,000 hospitals and clinics, in 70 languages. Here, Davis offers some advice on how to create a flexible mobile strategy that will benefit not just the individual patient, but the study sponsors and investigators, also.

Download the full interview that originally appeared on Scrip here.

Mobile technology and wearables have been hailed by many as the golden future for operational efficiency and patient retention in clinical studies. Digital engagement expert Tim Davis discusses the pitfalls of selecting a onesize-fits-all strategy and waiting for trial processes and regulators to catch up.

Q: What advice would you give to a CRO or pharma company planning a clinical trial to incorporate mobile in the most efficient way?

A: The clinical trial process is way behind any of this technology, so you need to consider what part of it will be changed by digital mapping and mobile strategy. Recruiting patients, engaging with them, communicating with them and then collecting data is a journey…