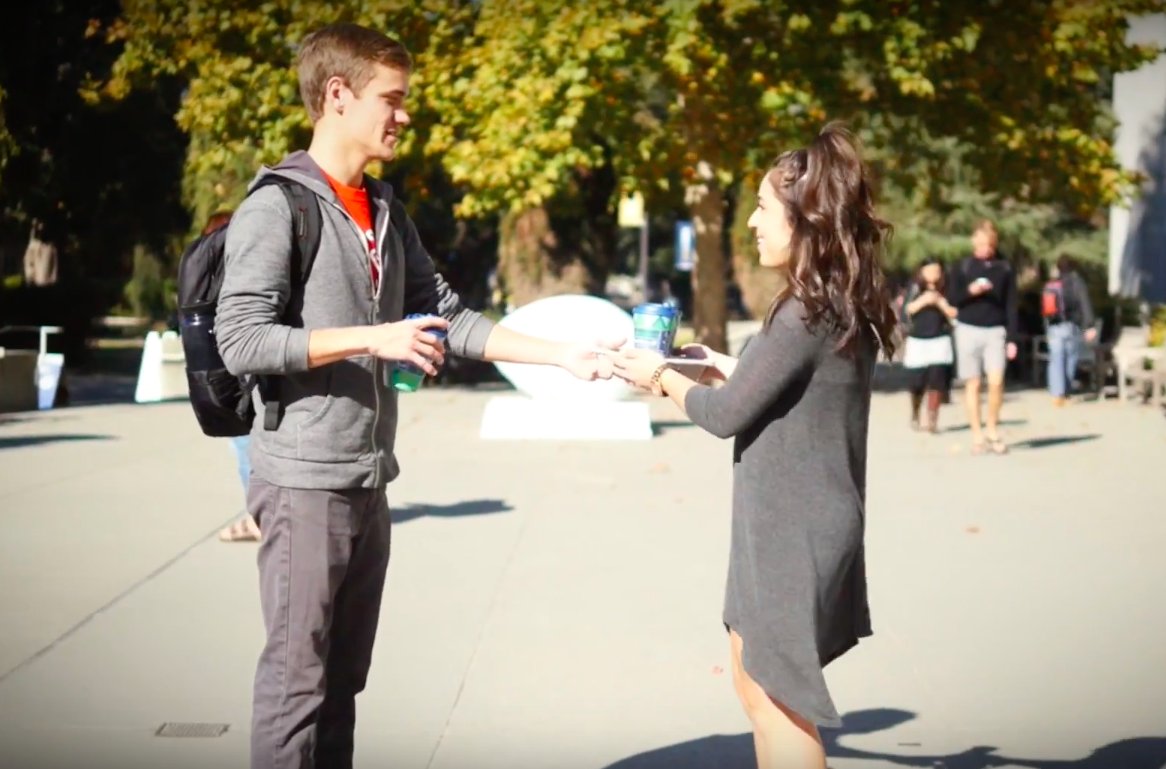 JoyRun, a food delivery app with a twist, raises $8.5 million
A Santa Clara, Calif. startup called JoyRun has raised about $10 million in Series A and seed funding for its peer-to-peer food and drinks delivery app.
Floodgate led the $8.5 million Series A round in JoyRun, and Norwest Venture Partners led the company's earlier $1.3 million seed round.
JoyRun's CEO Manish Rathi said, "Everyone who uses the app must be willing both to order and to do deliveries.
He compares this kind of delivery to UberPOOL, and other "on-demand" delivery apps to Uber's original, and more expensive, black car service.
For its part, JoyRun makes revenue by taking a cut of delivery fees, when runners choose to charge them.
A Santa Clara, Calif. startup called JoyRun has raised about $10 million in Series A and seed funding for its peer-to-peer food and drinks delivery app…

@craigbrownphd: JoyRun, a food delivery app with a twist, raises $8.5 million #5G #IoT #mobile
A Santa Clara, Calif. startup called JoyRun has raised about $10 million in Series A and seed funding for its peer-to-peer food and drinks delivery app. Floodgate led the $8.5 million Series A round in JoyRun, and Norwest Venture Partners led the company's earlier $1.3 million seed round. Other investors joining both rounds included: Visionnaire Ventures, Morado Ventures, CrunchFund, Triplepoint Capital, and individual angels.

It may be hard to believe that VC's are still putting money into food delivery concepts that don't involve self-driving cars, robots or drones. The field is cluttered with competition ranging from Amazon Restaurants, UberEATs and good old GrubHub, to DoorDash, Postmates, Waitr, Drizly, Saucey and scores of others.

Starting an order on food delivery app, JoyRun.

What's new about JoyRun is not so much technology as business model innovation. The company's app lets people find out who, nearby, is already heading out to a restaurant  that they like, then tack on an order of their own.

If a nearby user accepts the request, they will pick up and deliver the order for a fee, or just do it as a favor. Users who offer to be "runners" have the option to waive their fee for specific community members. This, of course, begs the modern etiquette question is it ok to charge your cubicle-mate to pick up a "tall, 4-pump no-foam no-water 190-degree chai tea latte," at Starbucks? Even if a runner waives a fee, friends or colleagues may still tip them through the app.

JoyRun's CEO Manish Rathi said, "Everyone who uses the app must be willing both to order and to do deliveries. That's the premise." He compares this kind of delivery to UberPOOL, and other "on-demand" delivery apps to Uber's original, and more expensive, black car service. He said runners usually charge $2-$3 delivery fee, and pick up a few orders per trip. In a typical scenario, they're making about $10 just for heading to a restaurant they already like and back home with a few extra bags.

JoyRun CEO and founder Manish Rathi.

Norwest Venture Partners' Josh Goldman said, "Instead of trying to change behavior JoyRun fits in with traditional, longstanding behavior." He's talking about the ways that communities of co-workers and college students use things like paper lists and cash, or Facebook Messenger and Venmo, to pick something up at a restaurant. One reason his firm thinks JoyRun will take off in a big way is its early traction on college campuses where it ran pilot tests, like at UC Davis and the University of Alabama.

JoyRun is trying to take a page from the Facebook playbook by focusing on college campuses. App use among co-eds tends to spread about as quickly as word of a great house party. And it's nice to help college students earn money with a no-hassles side hustle, said Rathi.

For its part, JoyRun makes revenue by taking a cut of delivery fees, when runners choose to charge them. It also makes money by generating sales leads for local restaurants. Rathi said, "People use this to talk about what's the best restaurant in the area that's open now. We think it will be as useful for discovery as it is for delivery, long-term."

Featured Image: joyrun.com
JoyRun, a food delivery app with a twist, raises $8.5 million