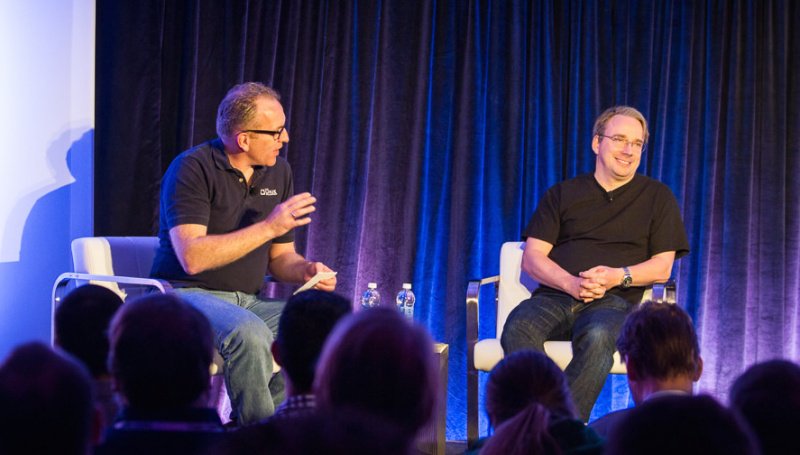 Linus Torvalds Talks IoT, Smart Devices, Security Concerns, and More [Video]
Torvalds very presence signaled that embedded Linux, which has often been overshadowed by Linux desktop, server, and cloud technologies, had come of age.
Linus Torvalds Talks IoT, Smart Devices, Security Concerns, and More [Video]
"The embedded world has traditionally been hard to interact with as an open source developer, but I think that's improving," Torvalds said. "
Read the full article, click here.
---
@linuxfoundation: "Video: Linus Torvalds talks about IoT with @DHohndel at the recent #OpenIoTSummit:"
---
For the first time in the 11-year history of the Embedded Linux Conference (ELC), held in San Diego, April 4-6, the keynotes included a discussion with Linus Torvalds. The creator and lead overseer of the Linux kernel, and "the reason we are all here," in the words of his interviewer, Intel Chief Linux and Open Source Technologist Dirk Hohndel, seemed upbeat about the state of Linux in embedded and Internet of Things applications.
---
Linus Torvalds Talks IoT, Smart Devices, Security Concerns, and More [Video] | Linux.com | The source for Linux information