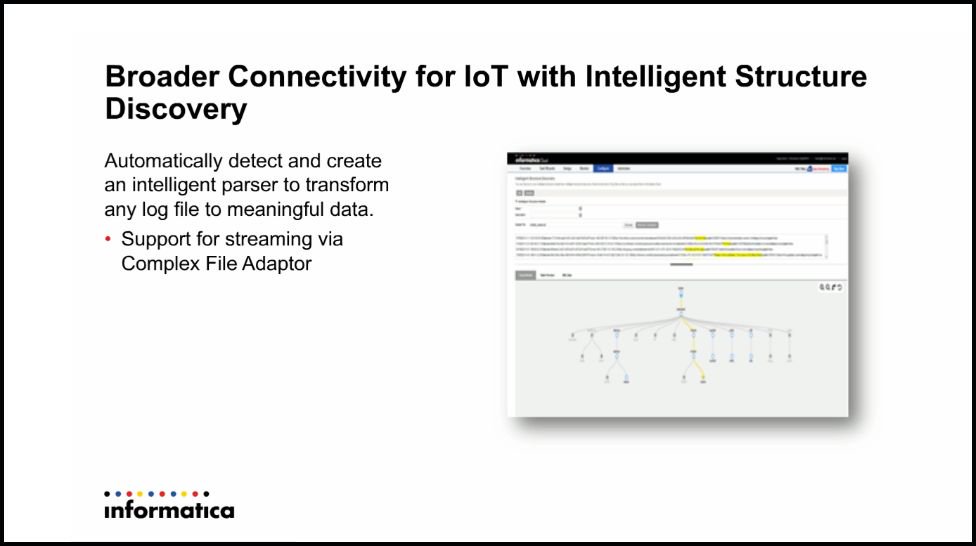 The responsibility for data governance efforts should fall at least as much on business as it does on IT-and preferably more.
How and why decision-makers are using marketing data to make more accurate and cost-efficient decisions.
Customer Data Strategies for Dummies Read "Customer Data Strategies For Dummies" and learn how to manage and use customer data to drive great customer experiences.
The goal of data governance is not just to clarify who "owns" data but also to optimize its value.
2016 Gartner Magic Quadrant for Data Integration Tools Informatica is positioned as a leader in the 2016 Gartner Magic Quadrant for Data Integration Tools report.
Join us, our partners, customers, and experts in a live or recorded webinar on data management best practices, use cases, and more

@infacloud: LIVE NOW: Broader Connectivity for #IoT with Intelligent Structure Discovery #Cloud
Start the registration process by entering your email address below.

We've got you covered. Enter your email address, and we'll send you a link to reset your password.