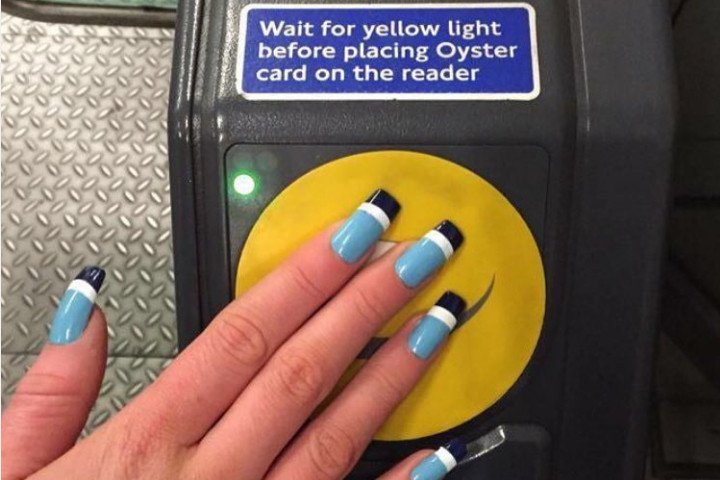 This creative wearable is a nail in the London Underground Oyster Card's coffin
If you're wondering about the unusual color choice for the nails, then you've probably not used an Oyster Card before, as the distinctive scheme matches the real thing.
Her Oyster nail replicates the functionality exactly, just without the hassle of digging around for the card, or forgetting it on the kitchen table.
Davis posted a short video of her using the Oyster nail to enter a London Underground station on Instagram, and sure enough, it operates perfectly.
Home > Wearables > This creative wearable is a nail in the London
Hidden inside an Oyster Card is an RFID chip, and it's tapped against a reader at the station to pay for a journey.
Read the full article, click here.
---
@wtvox: "Nailed it: Chip inside jewelry designer's false nails pays for London… #FashionTech #IoT"
---
This jewelry design graduate has found a far more convenient and creative way to use an Oyster Card on the London Underground. She has taken the chip from inside the card, and put it in a set of false nails.
---
This creative wearable is a nail in the London Underground Oyster Card's coffin