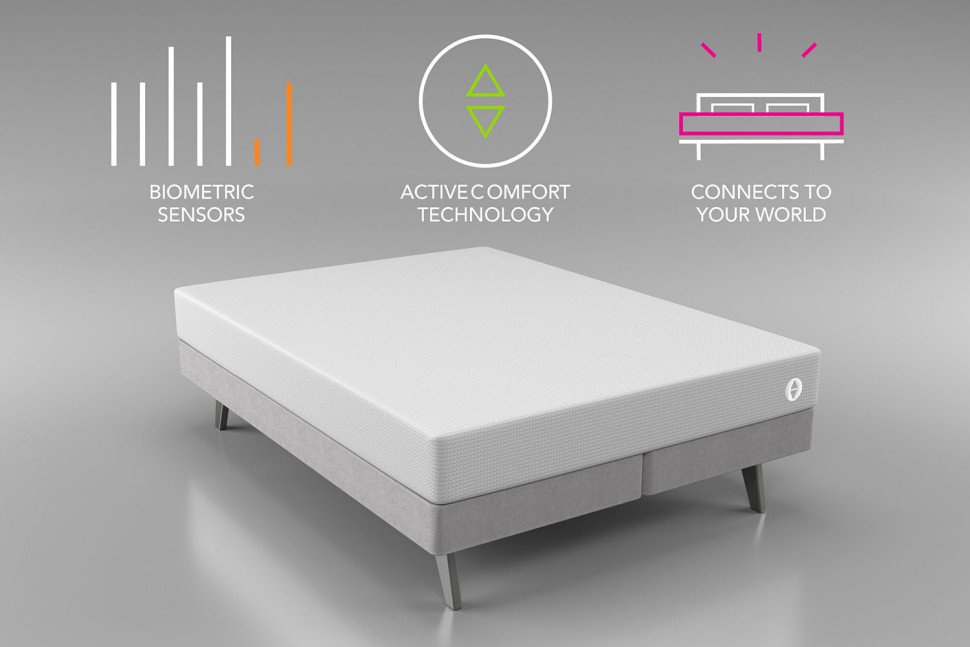 New smart bed watches while you sleep… in a non-creepy way
New smart bed technology debuted in the Sleep Number 360 tracks your every toss and turn and reshapes itself .
The futuristic bed features a number of aspects that are aimed at enhancing sleep through new technology.
"Consumers love that the Sleep Number 360 smart bed automatically adjusts during the night to ensure you have your best sleep ever."
The Sleep Number 360 smart bed was unveiled at the 2017 Consumer Electronics Show (CES) in Las Vegas this week.
It's not just Santa who knows when you've been sleeping. New smart bed technology debuted in the Sleep Number 360 tracks your every toss and turn and reshapes itself accordingly.

@RWW: New smart bed watches while you sleep…in a non-creepy way
#Tech #News #IoT #CES2017
It's not just Santa who knows when you've been sleeping. New smart bed technology debuted in the Sleep Number 360 tracks your every toss and turn and reshapes itself accordingly.

The Sleep Number 360 smart bed was unveiled at the 2017 Consumer Electronics Show (CES) in Las Vegas this week. The bed of the future was named "Best of Innovation" Honoree in the CES Innovation Awards' Home Appliances category.

Select Comfort Corp.'s Sleep Number 360 bed is powered by biometric sleep tracking that automatically adjusts the physical configuration of the bed so that its occupants sleep better.

"A great night of quality sleep is essential to a healthy mind, body and soul," said Select Comfort president and chief executive officer Shelly Ibach. "Consumers love that the Sleep Number 360 smart bed automatically adjusts during the night to ensure you have your best sleep ever."

The futuristic bed features a number of aspects that are aimed at enhancing sleep through new technology.

The bed will adjust itself throughout the night as the occupants' sleep positions change. Using two air chambers inside the mattress the bed can reshape itself to the bodies of the each sleeping partners' sleep position, whether they be on their back, stomach or side.

Warmer feet, quieter mouths

And for those who are tired of their partner noisily sawing logs next to them, Sensing SleepIQ biometrics allows automatic snore detection. Rather than the traditional method of using one's feet to boot your snoring partner onto the floor, the futuristic bed will adjust itself to remedy the snoring by, for example, raising a snoring person's head slightly if they are sleeping on their back.

As well, the super bed has foot-warming technology to help sleepers enter dreamland quicker. This technology is linked to the smart bed's capability of tracking its owners' regular bedtime routine and automatically warming up in anticipation of some cold toes.

A smart alarm system is also linked to the bed's tracking of its owners' normal sleeping and waking patterns. The kinder gentler alarm system can sound a wake tone during the dreamers' lightest stage of sleep during the pre-set wake-up timeframe, to ease one into consciousness without the horror of a jarring alarm clock set to drive-time traffic updates.

Alphabet, the parent of Google, has a plethora of wearables either on the shelves or coming in the next few years, showing a big commitment towards this new category of technology. Currently, most wearables attach to the wrist, but in the future there should be a wearable for every part of the body, and for… Read more »