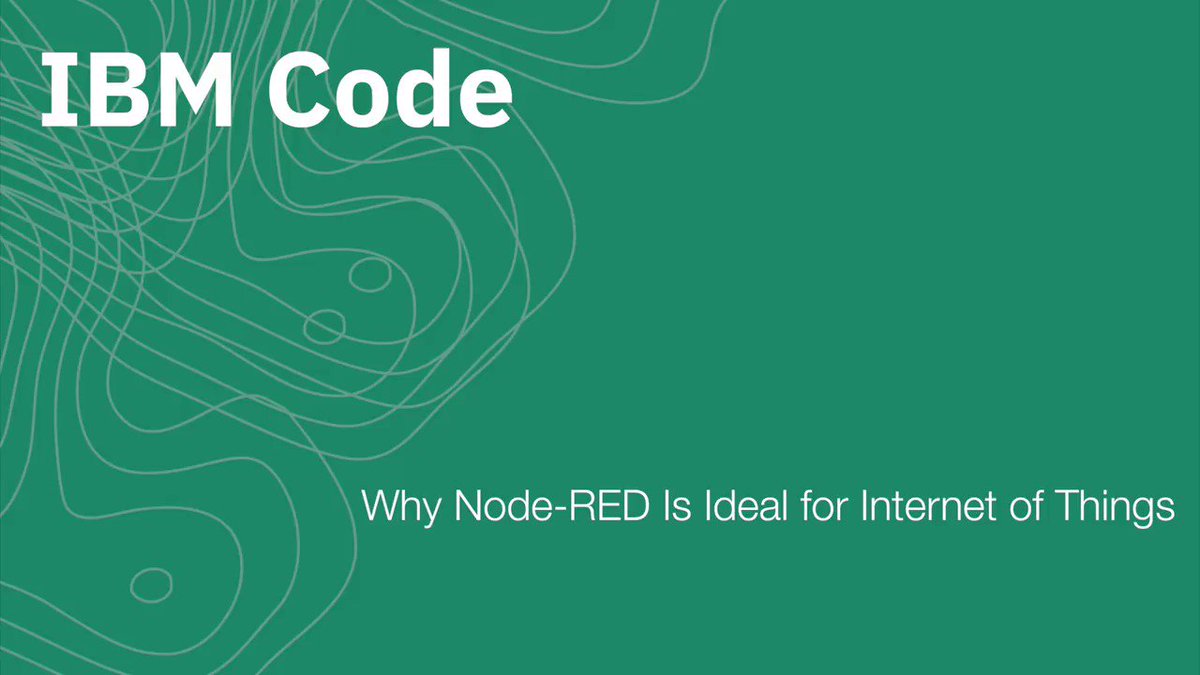 Containers, APIs and Micro-services – The Trifecta of modern hybrid cloud application development.
Creating an open description format for API services that is vendor neutral, portable and open is critical to ensure that your organization can leverage API tooling from a number of like-minded companies without falling under the control of any single vendor's approach….

Continue reading Containers, APIs and Micro-services – The Trifecta of modern hybrid cloud application development

Search
Search IBM Code

@developerWorks: New Video: Why Node-RED is Ideal for IoT Applications.
#NodeSummit #nodejs @knolleary ~
On IBM Code, everything you need to solve real problems is compiled into a Journey: architecture diagrams, one-click deployment git repos, and pointers to essential docs.

Don't see the problem you're trying to solve?

Discover how simple it is to build a home automation hub using natural-language services and OpenWhisk serverless technology.

Developers can use a service mesh to manage microservices with load balancing, advanced traffic management, request tracing and connective capabilities.

Make the markets more predictable by building a portfolio stress-testing app using a set of financial web services.

Finding patterns in data to derive information.

Cognitive technologies that can understand, reason, learn, and interact like humans.

Containers are virtual software objects that include all the elements that an app needs to run.

The lightweight QISKit API is a thin Python wrapper around the Quantum Experience HTTP API that enables you to connect and execute OPENQASM code.

TJBot is a do-it-yourself kit that enables you to build a programmable cardboard robot powered by IBM Watson. It is part of the IBM Watson Maker Kits, a collection of DIY open source templates to connect to Watson services in a fun way.

Collect and visualize resource and performance monitoring data for Swift-based applications.

This developer journey shows you how to build a voice-controlled recommendation app to help you find a restaurant or retail location.

Containers, APIs and Micro-services – The Trifecta of modern hybrid cloud application development. Creating an open description format for API services that is vendor neutral, portable and open is critical to ensure that your organization can leverage API tooling from a number of like-minded companies without falling under the control of any single vendor's approach….

Learn to implement Watson APIs using Swift, so your applications are easily ported to an iOS platform.

Harness the power and find hidden insights in your Facebook data with Watson and Data Science Experience.

For those who have been watching the container software technologies evolve over time, you likely know that IBM has often stepped up to help make significant, positive impacts to container technology and its related Linux underpinnings.

Continue reading Open Container Initiative Reaches Major Milestone – What's Next for Open Containers & IBM Cloud?