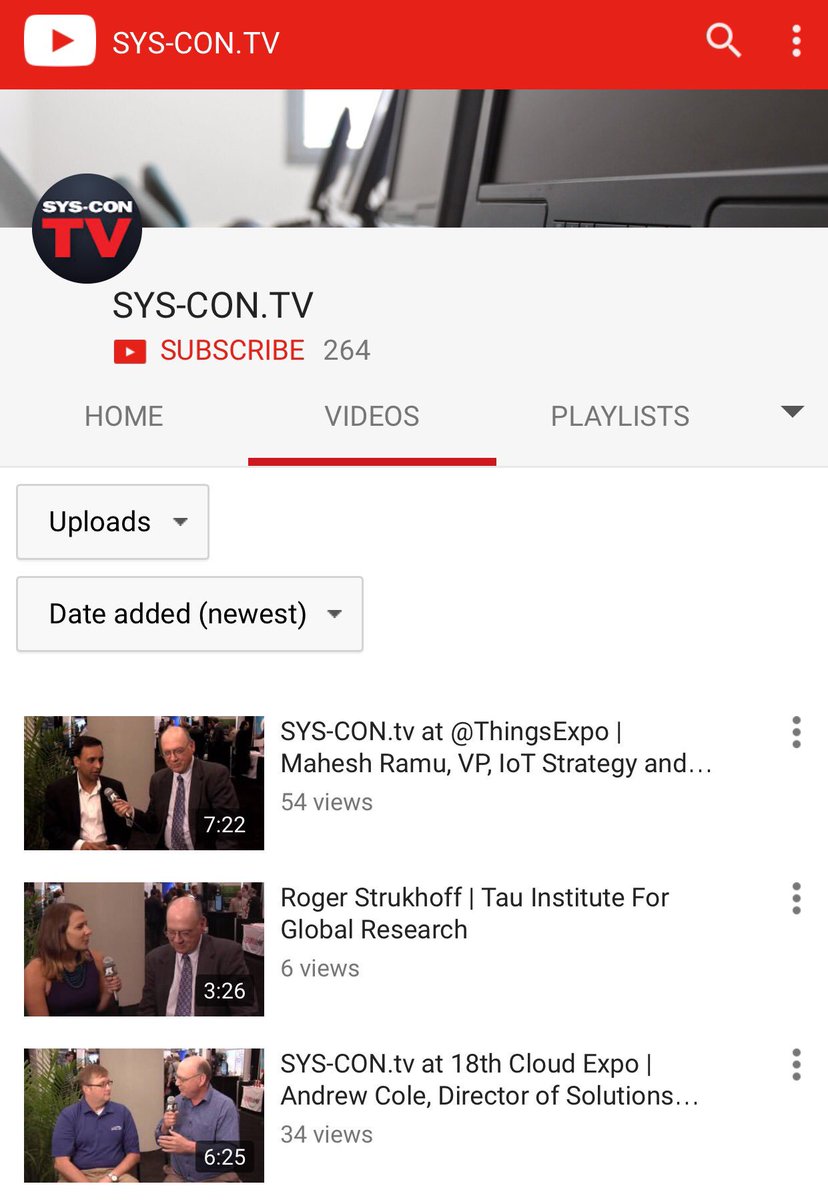 17th Cloud Expo 2015 West Play all
16th Cloud Expo 2015 East Play all
Cloud Expo Power Panel | Cloud Computing: We Now Live in an API World – Duration: 43 minutes.
Day 3 Keynote at 16th Cloud Expo | Rodney Rogers, CEO of Virtustream – Duration: 45 minutes.
DevOps Summit Power Panel | Balancing the Three Pillars of DevOps – Duration: 37 minutes.
Read the full article, click here.
---
@CloudExpo: "New York @CloudExpo On Demand #BigData #IoT #M2M #DevOps #DataCenter #DigitalTransformation"
---
SYS-CON.TV brings live interviews with the world's foremost Internet technology movers and shakers, live from the heart of our industry-leading international…
---
SYS-CON.TV