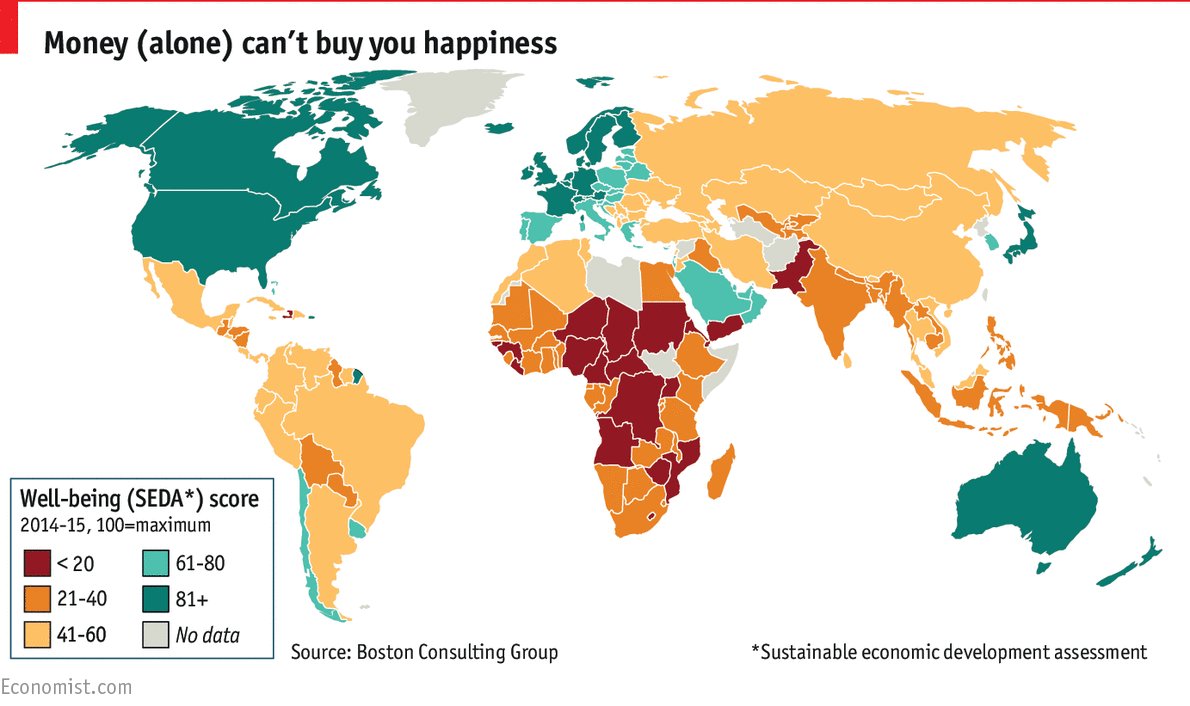 Daily chart: Measuring well-being
BCG crunched nearly 50,000 data points.
This year's report, published on July 21st, encompasses 163 countries or territories and looks at each country's performance across three measures: economics, investment and sustainability.
Review our cookies policy for more details and to change your cookie preference.
The report's authors found that countries with higher financial inclusion generally had higher well-being than their peers at a similar income level.
Economics is made up of income, stability and employment; investment comprises health, education and infrastructure; and sustainability includes income inequality, civil society, government and environment.
Read the full article, click here.
---
@TheEconomist: "Norway tops a new well-being index from BCG; America comes 19th"
---
A BCG report shows how quality of life varies in different countries
---
Daily chart: Measuring well-being